Group of mortgage brokers come together against firm…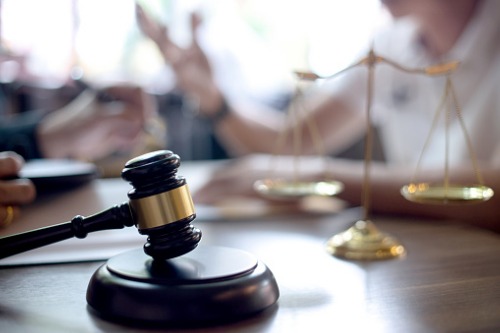 The Florida-based law firm of Parrish & Goodman has announced it is representing "a large group of independent mortgage brokers" in a class-action lawsuit against United Wholesale Mortgage after president and CEO Mat Ishbia announced last month that brokers who partnered with Rocket Mortgage and Fairway Independent could no longer partner with UWM.
In a press release, Parrish & Goodman claim a class action suit, filed on April 23, is an effort among independent mortgage brokers to "earn back their freedom to choose which lender is best for their American homeowner clients."
"I joined this suit because, as a mortgage broker, I refuse to have a lender dictate what is best
for me, my clients and my business," said Dan O'Kavage, president of the O'Kavage Group
based in St. Augustine, Fl. "I want to provide my clients… the best possible mortgage available to them. If a lender is going to force me into an ultimatum that restricts my ability to find the ideal loan for them, I will always come down on the side of standing on principle and will fight back - as are a number of my peers."
The release describes UWM's ultimatum as "unlawful" and "unfair." It argues the ultimatum was intentionally designed to use UWM's dominant market share to limit consumer choice and steer more business their way. The suit alleges UWM violated a number of federal and Florida laws and regulations, including The Sherman Antitrust Act and The Florida Antitrust Act among others.
"UWM is committed to the growth and success of independent mortgage brokers across America. We do not comment on legal matters that are currently pending," a UWM spokesperson said when reached for commentary on the suit.
Read more: Opinion: Is United Wholesale Mortgage's ultimatum legal?
"The actions by United Wholesale Mortgage are not only entirely unethical, and the behavior demonstrated by a schoolyard bully, but also incredibly ill-conceived," said Robert Goodman, partner at Parrish & Goodman. "There is no room in our economy, or our society, for large market participants to conjure up schemes to weaken competition. Courts have long held this behavior to be unlawful, and we are confident they will again in this matter with United Wholesale Mortgage."