It's another way of enticing borrowers in a high-rate environment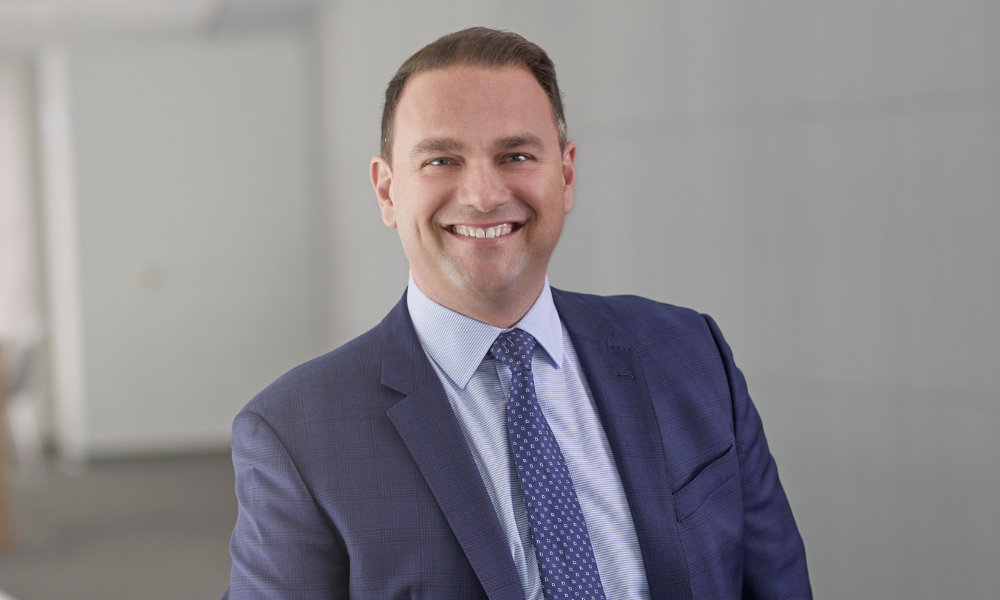 Lenders are increasingly pulling out all the stops as they seek to lure borrowers in a high rate environment. In the same vein, the nation's largest wholesale lender is touting its temporary rate buydown product with the added incentive of having the appraisal cost waived.
United Wholesale Mortgage (UWM), the #1 overall mortgage lender in America, announced it will cover the appraisal cost on all conventional and government home loans when an independent mortgage broker utilizes UWM's 1-0 Temporary Rate Buydown product.
Alex Elezaj (pictured), UWM's chief strategy officer, told Mortgage Professional America the promotion accomplishes a dual goal of touting a product of which many consumers are unaware while helping to ameliorate costs for prospective homeowners.
Giving product options to independent brokers
Effective until March 31, the program enables borrowers utilizing the 1-0 buydown to delay a higher payment until 2025 given the launch of the promotion just last week. In addition to the buydown product, no-cost appraisals are another tactic giving independent mortgage brokers a competitive edge as it relates to forging relationships with real estate agents and borrowers, Elezaj said.
Particularly during a period of higher rates, "We want to make sure consumers are aware of different products and things that are available to them," Elezaj told MPA during a telephone interview. "That's the benefit of using a broker," he added. "They're going to have all these different options to consider."
The 1-0 Temporary Buydown reduces the buyer's interest rate by 1% for the first year of their loan. Coupled with the waiving of an appraisal cost – up to $600, Elezaj noted – both offerings combine to lower consumers' costs.
Cutting through the abstraction
He broke down how the transaction might work in simple terms. "So you want to get a loan and let's say the rate is at 7.5%," he said. "So instead of paying 7.5% on a $300,000 loan, let's say your payments are around $2,100. Instead of paying 7.5%, you're going to pay 6.5% the first year and your payment will probably be around $1,900. So you're going to save a few thousand dollars, plus you're going to get the appraisal for free."
The benefit may even be longer-term once rates come back down, he suggested. "I think consumers are looking at it like 'hey, I'll get a lower rate for the first year and then it's going to jump back up to 7.5%. But most likely rates are going to start to come down in that timeframe so they are probably going to have to refinance anyway. So it's just a great way to pay a little less for at least a year."
Elezaj said it's further appealing to offer a product that is often a little-known option, or one that is largely misunderstood. "It's a way to promote product availability," he said. "I think when people hear temporary rate buydown they automatically confuse it with an ARM. They ask 'what does that really mean?' or 'I don't understand that'. It's a great way for us to promote and help consumers saying it's a 30-year loan and you're just paying a lower rate the first year. It's really just giving brokers a unique opportunity to combat higher rates for consumers."
UWM's latest product offering comes on the heels of a recent enhancement of the company's Investor Flex DSCR loan program, which now allows borrowers to close in a Limited Liability Company (LLC). The program allows borrowers to finance up to 20 properties by using each property's monthly rental income to qualify for investment properties. With loan options up to $2 million for purchase and refinances, borrowers using such products look to grow and scale their real estate portfolios.
The lender's Debt Service Coverage Ratio (DSCR) offers four different loan options for real estate investor borrowers utilizing the prospective rental income of the property instead of the borrower's income in order to qualify. Borrowers also are given the option of electing a 1-3 year prepayment penalty in exchange for better pricing. As long as they don't pay off or sell the property within the agreed-upon prepayment period, officials explained, borrowers benefit from savings that can be used elsewhere.
Want to make your inbox flourish with mortgage-focused news content? Get exclusive interviews, breaking news, industry events in your inbox, and always be the first to know by subscribing to our FREE daily newsletter.