Fast-growing fintech lender available to most brokers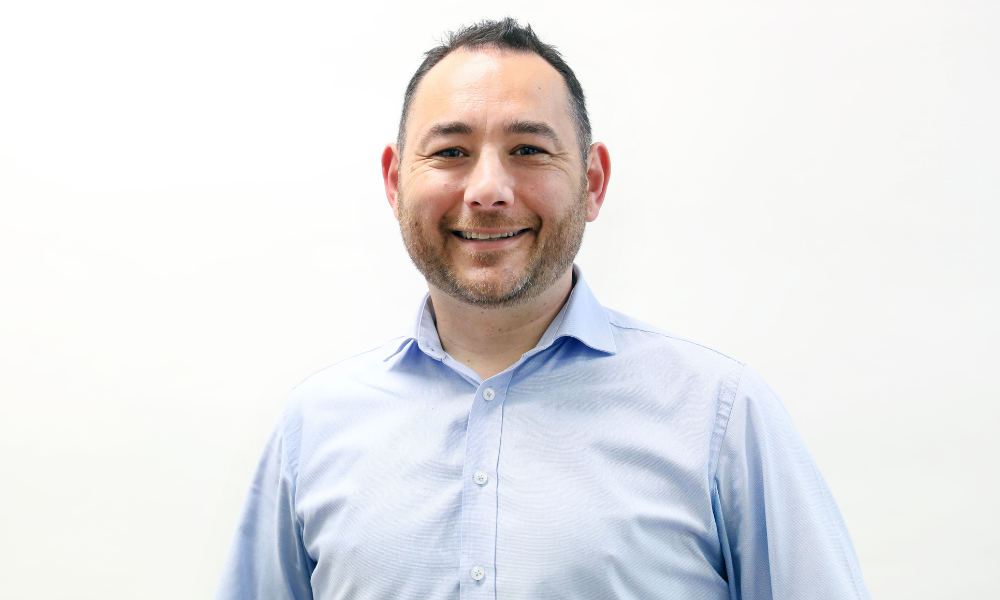 Leading smartbank 86 400's quick growth in the broker channel continues after being added to aggregator Loan Market's lender panel.
Loan Market's 750 brokers can now offer 86 400's digital solutions for one of the fastest and most streamlined home loan applications in the country.
86 400's addition to the Loan Market product suite means it's on the panels of 12 broker aggregators, which make up the majority of the mortgage finance market. In 2021, 86 400 joined the lending panels of Finsure, Choice, FAST and PLAN Australia.
The smartbank's head of broker distribution, George Srbinovksi (pictured), said 86 400 had experienced rapid growth in the mortgage space in the last year, with its award-winning digital home loans addressing some of the application pain points for both brokers and buyers.
To top it off, 86 400 was named 2021 Fintech Lender of the Year at the Australian Mortgage Awards for the second consecutive year.
"Partnering with Loan Market means we can help even more brokers and their customers secure a smarter home loan, faster," Srbinovksi said. "It means the world to us. It's a continued growth journey for us. We love working with the Loan Market crew, it's been absolutely fabulous so far.
"We have started rolling out to the Loan Market members and our accreditation levels are quite high for Loan Market brokers. I'm very grateful to Loan Market for adding us to their panel."
Srbinovski said 86 400's popularity among broker networks was due to a number of factors.
"We're starting to get a really great reputation in the marketplace. Our BDM network on the ground is second to none, as is our broker support team, our lending operations and our credit team.
"Our products are absolutely amazing and then when you add in our end user app experience and the insights our customers get with the app, and dealing with our contact centre – it's the whole package.
"We're really focused on the customer and the broker journey. Brokers are really enjoying using our products and services."
Srbinovski said 86 400 BDMs go above and beyond to assist brokers, especially brokers who are using 86 400's systems for the first time, so they can understand the bank's digital approach.
"We spend a lot of time educating and training brokers on 86 400 and our process, so we get a lot of great feedback from that, but also great feedback from the operations team when the deal is submitted, especially about our speed to service," he said.
Particular digital features brokers enjoyed included Smart Statements, 86 400's electronic income and expense verification tool, which provides a report on client's income and expense position.
Srbinovski said 86 400 has had strong loan settlement growth over the past few months and accredited broker numbers had risen dramatically.
"The next six months for 86 400 is going to be really, really exciting with what we're able to deliver to the market," he noted.
"We'll continue to innovate and improve every single day. Brokers are looking to 86 400 for innovation. With new enhancements in products and features, the future's going to be really bright."
Loan Market managing director Andrea McNaughton said the partnership with 86 400 - which expands Loan Market's lender panel to 63 - supported the aggregator's commitment to empower its brokers with innovative tech for unmatched customer outcomes.
"Loan Market has always regarded tech as an enabler of our brokers' offering," said McNaughton.
"MyCRM is a prime example of our tech-commitment: its inbuilt, market-leading compliance solutions keep our brokers safe and save them time, while its marketing tools help find and keep new clients, leading to bigger businesses.
"Loan Market shares the same vision as 86 400 in harnessing tech for a faster, easy-to-follow and engaging experience for customers. The aligned values will in turn build stronger relationships between our brokers and their clients."