Brokers rated their own aggregators for MPA's 2017 Brokers on Aggregators survey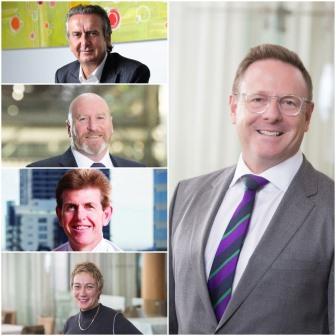 Brokers rated their own aggregators for MPA's 2017 Brokers on Aggregators survey
Choice
Aggregation has been named 2017's Aggregator of the Year in MPA's Brokers on Aggregators survey.
Hundreds of brokers were asked to rate their own aggregators across eleven categories of service and Choice's brokers gave their aggregator the highest overall rating; 4.22 out of a maximum of five. Brokers were only allowed to rate their own aggregator, making MPA's survey one of real experiences, rather than perceptions.
According to CEO
Stephen Moore
, Choice's win was "a culmination of the overall focus of the business and that's ultimately the best business culture and great people…we know that's what resonates with brokers."
Finsure and Connective clinch key wins
Although Choice topped the overall ranking, runner-up Finsure and third place Connective were also rated highly by their brokers.
Finsure, named in BRW's Fast 100 group of growing companies last year, won the service categories of Marketing Support and Training & Education.
Managing director John Kolenda said Finsure's marketing support stands out because "if the broker is unable to find the right item in our standard collateral suite, the team will work with the broker to develop any individualised campaign or material across any medium."
Connective won the category of IT &CRM Support with its CRM system Mercury. According to director
Mark Haron
the fact that Mercury was developed in-house and supported internally makes it more adaptable than some other systems.
Good year for boutique aggregators
Fourth and fifth places were occupied by boutique aggregators
Liberty
Network Services and
Outsource
Financial.
Liberty Network Services, the aggregation arm of non-bank Liberty, provided the shock of the survey, reaching fourth through high scores across a range of categories and winning Additional Income Streams.
The aggregator's small size is part of its appeal to brokers, explained managing director Brendan O'Donnell: "with no more than 25 advisers per sales manager, Liberty offers the comprehensive business support advisers need to properly grow their business."
In fifth was Outsource Financial, with a large turnout of evidently satisfied brokers who gave Outsource a win in the key category of Compliance Support in addition to Communication with Brokers. CEO Tanya Sale told MPA the aggregator support brokers through a range of webinars, written communications, forums, templates and tools to provide a transparent environment for Outsource brokers.
Australia's leading aggregators will be attending MPA's livestreamed 2017 Aggregator Roundtable, which brokers can watch for free online and text in questions. Simply go to MPA's website on the 15th August at 12pm to take part.