Proposal comes as Frydenberg gets ready to start super battle with reform package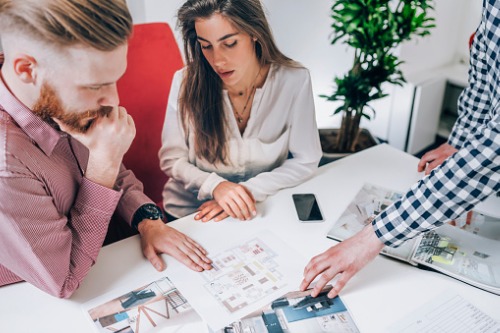 Superannuation funds would be prohibited from investing in residential property as long as people can't use their retirement savings to buy a first home under a plan pitched by Liberal MP Tim Wilson.
Wilson suggested the plan in a joint Coalition party room meeting Tuesday, according to a report by The Australian Financial Review. Several Liberal and National MPs at the meeting voiced support for allowing people to use their super to purchase a home.
"Either super funds should be banned from investing in housing in the future, or young Australians should be able to use their super to own," Wilson said. He said that otherwise, young Australians were "serfs to their super."
"They are now investing in housing with our super that young Australians can rent from them. This amounts to a structural shift in our society," Wilson said. "A status quo where we empower capital but not citizens is wrong."
Wilson's proposal comes as Treasurer Josh Frydenberg prepares to introduce the controversial "Your Future, Your Super" reform package, which has been adamantly opposed by the sector.
More than 2 million lost super accounts will also be transferred to the Australian Tax Office to be reconnected with their owners after the Morrison government agreed to support changes to a new program, AFR reported. The Reuniting More Super Bill will end eligible rollover funds (ERFs), which hold both supers of lost members and those with low balances that no longer receive contributions – by June 2022. The bill is enacting the recommendations of a review of the super system by the Productivity Commission. That review found that ERFs were not meeting their primary objective of getting people their money back.
"ERFs are supposed to receive, match and consolidate lost accounts, but prima facie evidence suggests only a small part of the ERF sector is meeting this objective," the Productivity Commission said in its report.
Read more: Could Frydenberg's proposed spending spree backfire?
Under the new scheme, money currently in ERFs will be transferred to the ATO, which will use its data-matching capabilities to match people with their accounts.
The government agreed to amendments introduced by One Nation leader Senator Pauline Hanson to remove a $6,000 cap on money eligible to be transferred to the ATO, AFR reported.
"ERFs were intended to act as a temporary measure for the benefit of members who had lost and forgotten their superannuation accounts," said Senator Jane Hume, superannuation minister. "In practice, members' money languished in low-risk and low-return funds for years. This is another step towards helping more people have all their super in the one place, with good performance and competitive fees. The Your Future, Your Super package will be the next important step in that journey."
Frydenberg is expected to introduce the package today. The package is fiercely opposed by the super sector, which has threatened to spend millions of dollars on a campaign to oppose the changes.
The package includes annual performance benchmarking by the prudential regulator and public ranking by the ATO. Starting in July, funds that don't measure up in the annual performance test will be barred from accepting new members.
The package also includes more stringent requirements for trustees "to ensure expenditure is motivated solely by the best financial interests of members and ensuring they disclose how they are spending members' money." Another amendment would allow the government "to prohibit certain payments and investments where they are considered to be unsuitable expenditure by trustees in any circumstance."
The super sector has broadly slammed the bills, according to AFR. Industry Super Australia, which represents 15 not-for-profit super funds, has threatened to launch an aggressive advertising campaign opposing the program.