New franchise owners will benefit from a six month plan to get them started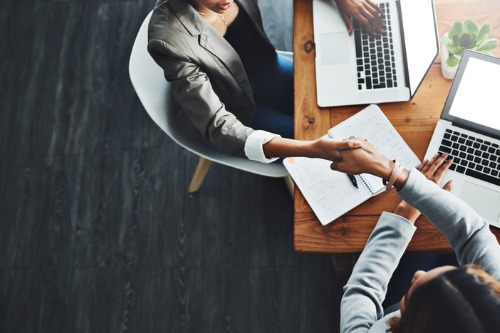 While marketing is an important part of building up a business, brokers are often already so time poor it can be difficult to know where to start. To support its brokers, Mortgage Choice has launched a special package for brokers who purchase an existing franchise.
The package sets up each new franchise owner with a marketing consultant who works with them to create a six-month marketing plan, set up their unique mini-site, social media pages and Google My Business. The final piece in the package is the creation and implementation of an advertising campaign within the franchisee's local marketing area.
This support will help its brokers "hit the ground running", said Mortgage Choice CEO Susan Mitchell.
"After 27 years helping brokers set up successful businesses across the country, we know the considerable time and effort that goes into developing and implementing a successful marketing plan. We created the Mortgage Choice Marketing Support Package with this in mind," she said.
"When you buy a Mortgage Choice franchise you can have the peace of mind that you don't have to be a copywriter or social media expert: that's our job. Just as you take the legwork out of the home loan process for your customers, the package is designed to take the legwork out of marketing for you."
While the Marketing Support Package is an optional feature for new franchisees, Mortgage Choice also has a marketing program for existing franchisees. This ongoing support allows franchisees to leverage a national brand at a local level by building brand awareness, driving engagement with customers and generating leads for their business.
The platform includes a custom-built social media planning platform, Metigy, which allows brokers to share content across their accounts such as Facebook, Instagram, Twitter and LinkedIn. Brokers are able to use the platform to create their own content, or opt-in to have our social media team manage posts on their behalf.
The marketing program also includes a centralised communication program, MC Connect, which sends targeted emails to leads and their existing customer database. This includes trigger-based emails, which allows our brokers to send targeted, timely and personalised content to their customers.
Matt Cunliffe, franchise owner of Mortgage Choice in Brisbane City, said the marketing program was "brilliant initiative" and a huge help to the business.
"With a large existing client base and a small team, it can often be hard to find the time or manpower to make regular contact with past leads," he said. "The introduction of the lead nurturing program has taken this task off our hands whilst ensuring that we can maintain regular contact, in the form of helpful and relevant emails."