Reducing commissions could hike interest rates, claim brokers
As the Australian Securities & Investment Commission (ASIC) continues its review of broker commissions, broking network AFG have warned borrowers could be hit by higher interest rates as a result of any changes.

According to AFG changes to broker commission could result in "a significant reduction in competition in the mortgage sector…every mortgage customer will pay for reduced competition throughout the life of their loan."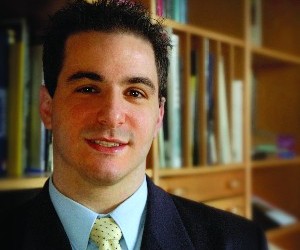 Broker Tip of the Day
"I oversee every part of the process; I've got my fingure on the pulse the whole way through. Some clients are happy to speak to me at each stage; other are happy for my staff to keep them updated. Having people involved in my process allows me to be more effecitive in the areas where they need advice and handholding"
Justin Doobov, Intelligent Finance, AMA Broker of the Year 2015
Read more from leading brokers
ASIC are concerned that mortgage broker commissions "are a form of conflicted remuneration" which could lead to worse results for borrowers.

The watchdog has been consulting brokers and lenders to see how commission works and whether alternative models – such as upfront 'fee for service' models – could work better for consumers.

However AFG claim undermining brokers could reverse a trend which has seen the average variable rate come down from 4% above the cash rate in 1994 to 1.75% in 2010.

Critics of commission have argued that while borrowers may not need to pay an upfront cost, commission is factored into the loan, thus making it more expensive and potentially preventing borrowers from accessing the most suitable loan for their situation.

Price growth slows to almost three-year low
Conditions in the Australian housing market across the first three months of 2016 are in "stark contrast" to the corresponding period in 2015 according to one of the nation's leading analysts.

Analysis by CoreLogic RP Data show house prices in Australia's capital cities increased by just 0.2% over March and 1.6% over the first quarter of the year.

Tim Lawless, research head at CoreLogic RP Data, said the results for the quarter show Australia's housing market has rebounded somewhat from its poor performance at the end of 2015; however it is still a far cry from the heady conditions seen in recent times.

"The March quarter rise in capital city dwelling values is in stark contrast to the first quarter of 2015, when values increased by 3%, which is almost double the current pace of quarterly growth," Lawless said.

"However, compared with the final quarter of 2015, when capital city dwelling values were down 1.4%, the housing market has shown a modest rebound in growth which is well below the strong capital gains recorded over the first half of 2015," he said.