Choice CEO Stephen Moore explains the new NAB and realestate.com.au partnership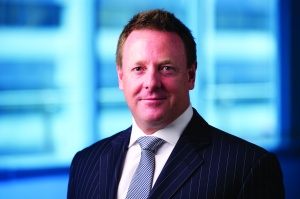 Chief Executive of Choice Aggregation Services on the new NAB and realestate.com.au partnership
Last month it was announced that NAB and realestate.com.au had signed a new strategic partnership to create a new mortgage broking solutions. As part of this, Choice Home Loans brokers have been invited to join a new mortgage broking solution, which will be known as realestate.com.au Home Loans.
Under the Australian-first model, customers logging onto realestate.com.au will be able to access home financing through the channel of their choice, whether it be digital or on the phone, and excitingly now also access a broker at the same time as they search for their property, offering an end-to-end digital property search and financing experience.
Through this partnership, we will be providing future homebuyers with access to home loans including mortgage brokers through a highly recognised digital platform. It also marks an unprecedented opportunity for brokers to access leads at a critical stage of their home ownership journey.
Customer preferences are changing, and while mortgage brokers are an increasingly preferred option for homebuyers, there is no underestimating the demand for digital services too. Through this partnership I am confident that we are not only adapting to this demand, but leading the way.
With more than 5.9 million visitors per month, realestate.com.au Home Loans will offer brokers access to a highly engaged audience of property seekers and a chance to meet potential new clients at the very start of their property journey. It also means access to realestate.com.au's digital expertise, property data and market insights – and the ongoing support of Choice Aggregation Services.
This is a progressive evolution for our business and one of the most exciting opportunities in my six years with Choice. While our industry continues to undergo significant change, this strategic partnership is a strong signal from both our major shareholder NAB, and realestate.com.au, of the value they see in the future of mortgage broking.
Indeed, in recent weeks I have been encouraged by the number of brokers who have expressed their enthusiasm for exploring this new opportunity. They understand that most home buyers start their property search online and that this partnership will make a unique experience for Australians.
We're busy working through with our brokers on the mechanics of how this transition will play out. This is an exciting time for our business, our members and staff, but it does of course mean a few changes, so we are working closely with our members to answer any questions they may have.
Over the past 20 years, Choice Home Loans has built a strong legacy as one of the industry's most established retail broking franchises. This partnership marks the next evolution of this business, and as the CEO of Choice Aggregation Services, I look forward to supporting all our members in this rapidly evolving broking landscape.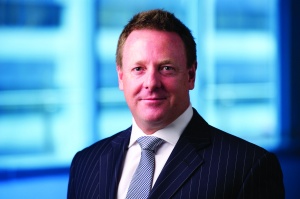 Stephen Moore
is the chief executive officer for Choice Aggregation Services. Appointed to the role in December 2010, he has over 20 years experience in leadership roles across distribution, product, operations and strategy, within both wealth management and banking.