MPA spoke with two of the panel moderators to find out what topics they will be discussing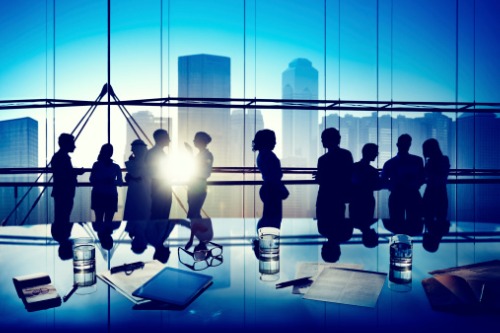 The Australian Mortgage Awards are back, in virtual form, on 16 October – but this time, we have a game changing line up of industry experts ready to share their insights.
The past 12 months have proved to be a challenging time for both the industry and the country, with changing regulations, shifting technologies, and, of course, a once in a lifetime pandemic causing uncertainty and stress.
Which is why we think it is more important than ever to band together and celebrate the achievements of the mortgage industry as well as discuss the latest opportunities and top strategies across the fields of commercial broking, specialist lending, residential mortgages and business development.
In anticipation of the event, a couple of our panel moderators have shared a sneak peek into what they will be discussing with finalists as well as the importance of specialist lending and aggregator BDMs in the current environment.
Broker of the Year - Specialist Lending
Specialist lending: Identifying the latest opportunities for brokers
Moderator: Aaron Milburn, general manager mortgages and commercial lending, Pepper Money
MPA: What topics will you be covering in your panel discussion?
Aaron Milburn: The Specialist Lending Panel will see Australia's top specialist brokers discussing their tips, tricks and strategies for attracting a broader range of clients and presenting their needs and requirements to non-bank lenders in a way that ensures they get the loan they need, first time – even in 2020.
MPA: Why is specialist lending so important in the current environment?
Aaron Milburn: The events of 2020 have shown that the unexpected can happen to anyone. As more COVID impacted borrowers see their circumstances and incomes improve and subsequently return to the market, Pepper Money is predicting a spike in applications for specialist lending.
Best Aggregator BDM
Award-winning strategies from top aggregator BDM
Moderator: Ian Rakhit, GM third party, Bankwest
MPA: What will you be covering in your panel discussion?
Ian Rakhit: I'm looking forward to sitting down with some of Australia's top aggregator BDMs to discuss their insights and experience across a range of thought-provoking topics such as business growth, workflow processes, marketing strategies, compliance strategies and talent management programs. It's set to be a must-watch for any BDM looking to learn from industry leaders and set themselves up for a successful year ahead.
MPA: Why is the role of an aggregator BDM so important in the current environment?
Ian Rakhit: With increasing expectations from the community, brokers are leaning heavily on their aggregators for support through these changing times. A great aggregator BDM needs to be able to flex to support brokers' long-term goals as well as set them up for the challenges of today.