Regulators prepare for a surge of senior Australians and their financial needs but many brokers have yet to notice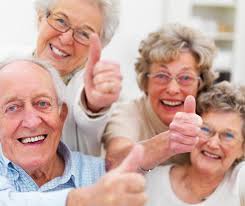 Regulators prepare for a surge of senior Australians and their financial needs but many brokers have yet to notice
ASIC has set up a new group to deal with the financial issues of older Australians as lenders predict a boom in the sector.
In a speech last Thursday ASIC chairman Greg Medcraft said older Australians were of "fundamental and strategic importance to the financial services sector, the community and economy", explaining he had set up the Ageing Population Coordination Group to combat scams and elder abuse and ignorance about retirement planning.
ABS' Census finding an increase of 664,473 in the number of Australians aged over 65 since 2011 and predicted 6.8m would be over 65 by 2040. More immediately, because of changes to pensions and a number of high profile scams coming to light in recent weeks – including a 98 year old woman given a 30-year loan – this sector is becoming impossible for brokers to ignore.
Lenders betting on demographics
Within finance, brokers may be one of the last groups to notice Australia's ageing population.
Lenders certainly have: Andrew Ford, CEO of reverse mortgage provider Heartland Seniors Finance sees "the beginning of a wave that's really going to pick up as we overcome some barriers around awareness and apathy."
In a recent webinar run by MPA and Heartland, 99% of brokers present expected reverse mortgages to grow and the sector grew 4% over the past year. According to Ford, "the increasing indebtedness you read about in the media is affecting the average loan size we see and an increasing number of applications our for refinance, with much larger loans then we saw historically."
La Trobe Financial has launched an aged care product and take a similar view on the sector's potential: "Australians are witnessing the beginning of a demographic wave that will drive demand for aged care loans for decades ahead," says Martin Barry, head of aged care products at La Trobe.
Seniors often have pre-existing relationships with solicitors, who are often required as part of any application for finance, as well as financial planners, some of whom are moving into mortgage broking.
Not for every broker
Providing finance for older Australians requires a number of skills, according to brokers already in the space.
"The aged care/seniors market is not where you're going to make a fast buck," says Darren Moffat of Seniors First, "the seniors in the aged care market require a lot of care, you've got to be really hands on with the clients and emotionally invested."
Whilst getting accreditation from lenders is relatively straightforward, bear in mind the strict regulations already covering this sector. According to Marguerite Taylor of Aged Care Finance Solutions "you're not just dealing with your National Consumer Credit Protection Act (NCCP) in that case you're also dealing with the Aged Care Act as well so it's a whole different area of legislation."