VP on how private solutions can help meet the needs of those left behind by conventional lenders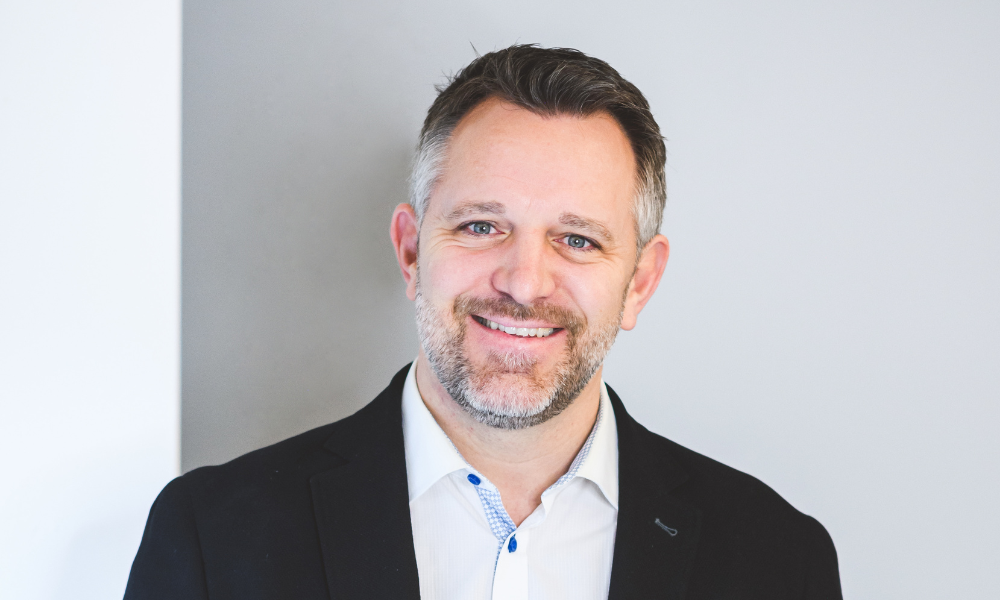 This article was produced in partnership with Brightpath Capital Corporation.
Desmond Devoy of Canadian Mortgage Professional sat down with Dan Pauls, vice president, business development, Brightpath Capital Corporation, to discuss misconceptions and how private lenders can fill the gaps left behind by traditional lenders.
If there is one image Dan Pauls (pictured) wants you to have in mind when you think of private lenders, it is of a ladder.
"We're a rung in the ladder. All private lenders are meant to be a rung in the ladder, a stepping stone," said Pauls, vice president, business development, Brightpath Capital Corporation, headquartered in Waterloo, Ontario (though they will be moving to nearby Kitchener in about a year).
"There's a lot of different private lenders that people have to choose from nowadays," he said.
A lot of choice, yes, but just as many misconceptions.
"In the private lending space, there's a lot of education still needed," he said. "It is really meant to be a short-term solution…that's key, that the exit plan with private lending is always as important as the reason you're doing the deal. It's not just about putting the deal on the books for us, it's not a transaction. It's how are we helping these people with a short-term solution, so they can soon-after move back up-market to a B lender."
His company is supportive of its clients but has to be selective with who it takes on.
"We're dealing with borrowers with the potential to move up market and, if we don't see that potential, then we're more likely to pass on the deal," he said. "We're not as keen on rural properties. We're not as keen on lower credit scores. I'm more than happy to say that 'This isn't a BrightPath deal.'"
That said, he will not leave a potential client high and dry but will refer them to a company who is ready and able to assist them.
"There's a lot of reciprocal relationships going on even amongst the various lenders, because, ultimately, the goal is to help the broker, get that deal closed," he said. "If it's not something that I can help them close, I'm more than happy to pass them on to another lender or another BDM (business development manager) that I respect and know will do a good job for them and allow them to take on that deal. Ultimately, we all want the broker to look good in the eyes of the borrower."
Private history
Private lending has been around for a long time.
"Historically, private lending was typically used for people who had credit issues," he pointed out, such as bed credit history or mortgage arrears. In those instances, "you'd go to a private lender."
Today, the picture looks different. Credit lenders still exist, dealing with bad credit clients, of course.
"But the industry is interesting, and everyone's carving out their own niche," he said. "Every private lender has their own sort of risk tolerance in terms of types of deals that they're going to accept…private lending is filling a whole host of gaps these days that traditional lending isn't filling. And so I think brokers are seeing private lending as a real need to fill those gaps."
And brokers' comfort levels appear to be rising with using private lending.
"Brokers themselves are getting more comfortable with how private lending works, how to put together a deal, and so they're getting more comfortable with explaining the benefits of private lending to the borrowers," he said. "We count on the broker to do the selling and explain to them the benefits of private lending, right up until the day the deals close. Ultimately, the brokers are our salespeople. They're the ones that have contact with the borrower."
Set apart
What is it that sets his company apart?
"I really love our service delivery," he said quickly. "We get a lot of accolades and thank yous and praise over how we deal with our brokers, the relationships that the underwriters have with them."
In doing presentations to brokers and other industry partners, he has broken the strategy for service delivery into three components for success:
Knowing the client
Knowing your lender
Knowing an exit strategy
Another feature of his company is that "we can offer quick closes. We can turn deals over very quickly and get a deal funded for a broker," especially in an emergency situation.
Finally, there is the area of loan to value. Earlier this year, they were at about 90% loan to value, but they are now at 80%.
"A lot of our peers are more comfortable at under 75%," he said. "We always strive to be one of the higher loan to values in the industry. We're still lending on good properties to good borrowers, but we're willing to take on that higher loan to value risk. We also tend to be more positive about how we're going to come out of this economic situation as well. We feel that 2023 is going to continue to be very good for us."
Before the pandemic, brokers were hesitant about private lending.
"Dan, I'd love to send you business, but to be honest with you, I just don't see a lot of private deals," he remembers brokers telling him in, say, 2019. By 2021 and 2022, "a lot of people that told me three years ago, they just don't get private deals, they're now getting private deals. And that's more (an example of) what the banks won't do nowadays."
Pauls is a big proponent of fostering relationships, like the ones he forged recently at the Canadian Mortgage Summit west of Toronto and encourages anyone interested to reach out to him at [email protected].
Brightpath Capital Corporation specializes in arranging mortgages for people who are self-employed, new to the country, or property investors. They lend on urban, residential homes in larger markets across Ontario. They also offer short term lending and "quick close" solutions. They are based in Waterloo, Ontario.