The sold-out event in Toronto saw women from across the sector share their stories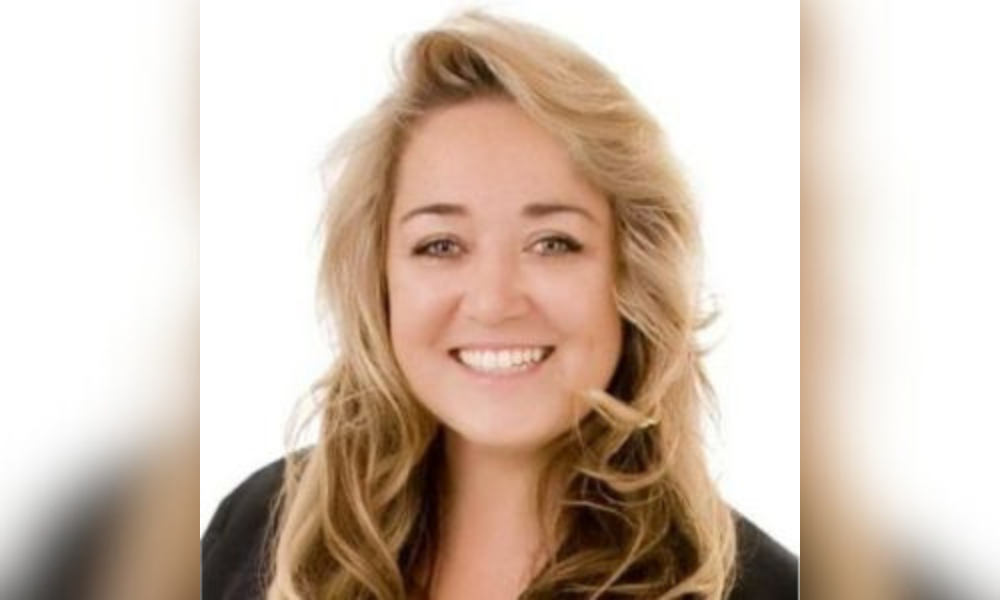 A bumper crowd was in attendance for Canadian Mortgage Professional's inaugural Women in Mortgage Summit last week (June 1) at a sold-out Lennox Hall in Toronto.
The all-day in-person event saw attendees take in a variety of panels and networking sessions allowing them to forge new connections, discover fresh ways to develop business, and break down barriers to ultimately help amplify the careers of women in the industry.
For Hali Noble (pictured top), managing director of Fisgard Asset Management Corporation and event chairperson, the summit offered women in the industry the opportunity to hear from like-minded individuals and share and compare strategies for pushing their careers forward.
"Ladies' communication from coast to coast to coast has [developed] over the years thanks to events like this, our WIMI [Women in the Mortgage Industry] group, industry associations – we're sharing our voices, learning from each other," she told CMP.
"Events like this allow us to expand our horizons and hear from those that have had different challenges, different upbringings, different levels of experience, and we can take those into our day-to-day business and into our own personal lives."
Sherri Vanderleeuw, vice president of marketing at Magenta Capital Corporation, agreed on the importance of women sharing their experiences and insights.
"As the industry's grown, more women have joined… and that's really great," she said. "They have a lot of experiences to share so those people coming up can really benefit and learn. It's nice to have someone to talk to who may have had experiences like yours."
For Vivianne Gauci, HomeEquity Bank's senior vice president, customer experience and chief marketing officer, having a space where women can benefit from each other's insight and experience is crucial in the industry.
"That's probably the most important thing that we can do… just have a takeaway where we're learning from each other's stories, we can get some guidance, some wisdom from those who have been in our shoes before and also maybe provide some perspective for those of us that are still coming up in the industry."
The importance of women being represented in the mortgage industry
While it's undergoing rapid change, the mortgage industry is one that's typically been viewed as a male-dominated sector – a fact that makes it all the more important for women to rally together and drive progress, according to 8Twelve Mortgage's director of business development and sales Zeynep Babir.
"Women can be such an integral part of this industry because we have so much to bring to the table – the perspective that we operate based on, from a point of compassion, from a point of helping people, solutions, and what can we do to help people," she said.
MCAP's associate director, sales Western Canada, Lee-Ann McEllister, said that with work still be done to ensure equality in the mortgage space between men and women, such events were an essential step forward.
"An event like this brings women together to share their experiences, to share their knowledge, empower each other – but also grow their social network so they have a support team around them," she said.
Authenticity and vulnerability were two themes that emerged time and again from the day's sessions – and for Kyra Wong, senior vice president of insurance products at DLCG, embracing those is an important step of moving forward as a woman in the industry.
"I hope that women will come away and be more willing to step into their bold, as I like to say, and be a unicorn in a field of horses," she said. "That's really what separates us and makes us special, when we show our true selves."
A positive, forward-thinking approach
Daniela DeTommaso, president of FCT, told CMP that she had been impressed by the positive approach from those in attendance, all of whom were eager to take away as much as possible from the event.
"It's amazing… I saw a group of women who are invested enough in themselves to show up, who are vulnerable enough to acknowledge that we have something to learn from one another – and the fact that we're all there to support and learn has been really incredible," she said.
The authenticity brought by attendees was an event highlight for Ameera Ameerullah, CEO and broker at Canada Mortgage and Financial Group.
"I think the main takeaway here for me is to see that women are coming together to help elevate each other, build each other up, the inclusion, the diversity, the representation. It's amazing."
While it might be easy for an individual in the industry to feel that they're the only ones going through a certain challenging time, the event showed that there are always others experiencing those struggles.
That was a particularly striking insight from the day's panels, according to The Mortgage Coach's founder, CEO and principal broker, Meaghan Hastings.
"Often, we can look around a room full of women and think what we're feeling or experiencing is unique to us – but as we [heard from] the panelists, so many of the challenges that we have, we're all experiencing," she said.
"Having that shared experience and knowing that we're not the only people going through whatever it is we're going through is very refreshing."
Leanne Conroy, director of sales at MCAN, paid tribute to the "powerful energy" of the women in attendance, noting their eagerness to learn and collaborate with other women in the industry.
"This event is full of women that can help other women," she said. "We are a collaborative species, we like to be around each other. It's proven that women live longer because they have friends, and they keep them close. I think this is a perfect venue to help those that maybe don't."
Stephanie MacRae, a business development manager with CWB Optimum Mortgage, said the event had provided plenty of ideas for attendees to bring back to their offices and implement.
Among those: "Accountability – being my authentic self, being humble, kind, and really knowing who I am when I'm operating and managing my business," she said. "It's important for us in the industry to really share our successes, help each other grow and positive, and really show how valuable we are."
For Christine Xu, Moneybroker Canada's president, a key message from the event is one that women should be bringing to bear in their day-to-day work as mortgage professionals: the importance of lending a helping hand where needed.
"I think that women really should be together, helping each other," she said. "Lots of us are facing the same challenges, and we try to help each other to overcome [them]. I think it's very important."
The various different perspectives brought to the table by women were on display at the event, according to Streetwise Mortgages founder Dalia Barsoum, who emphasized how essential it was to open up conversations and consider a diverse range of viewpoints in the industry.
"My advice is to stay curious, keep learning, add value, go at it – and ask for help and support," she said. "There are so many amazing, experienced individuals in this industry who are willing to share and support."
Ultimately, for both seasoned executives and women taking their first steps in the industry, the event proved a resounding success and important milestone, according to Mortgage District's principal broker Michelle Campbell.
"It's especially important for the newer generation that are coming in," she said. "This is a predominantly male-dominated industry, and sometimes you don't know where you fit in… It's really important to hear from these women and their struggles and have them be vulnerable. We all go through the same things – and they're not alone."