The pace of growth has swelled by more than two-fold since that year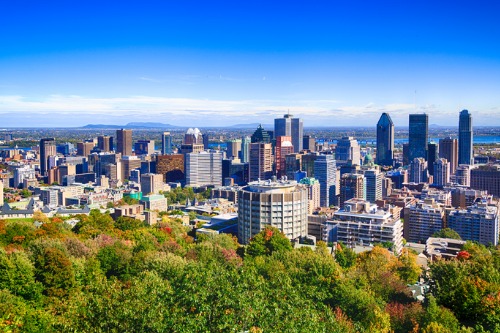 Greater Montreal property values have spiked up by an average of 13.7% from 2017, according to figures released earlier this month by the municipal government.
This average considerably outstripped the 5.9% figure seen in the previous municipal roll roughly two years ago.
"The market has just completely exploded over the past few years since 2017," residential broker Rebecca Sohmer told CTV News.
During the same time frame, single-family detached homes saw a 20% increase in value, ending up at an average of $600,000.
Meanwhile, condo values grew by 8.7%, up to an average of $365,000. The 2017 figure was 2.7%.
A late August report by Royal LePage stated that demand for condos has indeed intensified, with median prices increasing twice as fast as the rate of single detached housing.
From January to July of this year, the median price of the Greater Montreal area's condos went up by 10.3% annually, up to $286 per square foot (psf). To compare, single-detached homes saw 5.2% growth during the same time frame.
In the City of Montreal, the condo median price grew by 7.9% year-over-year to $433 psf. Single-family detached properties saw their average value rise by 6.9% to $313 psf.
"Baby boomers looking for smaller units, millennials increasing their purchasing power, and more foreign buyers contributed to a hike in condo prices and demand in the past three years," Royal LePage Altitude broker Maxime Tardif explained at the time.
"Available land is limited on the island; builders and developers are making every square foot count. As a result, more high-end, spacious units are being constructed in the suburbs, particularly near transit stations."