The sector is further inflamed by low vacancy, scarce supply, and rental upside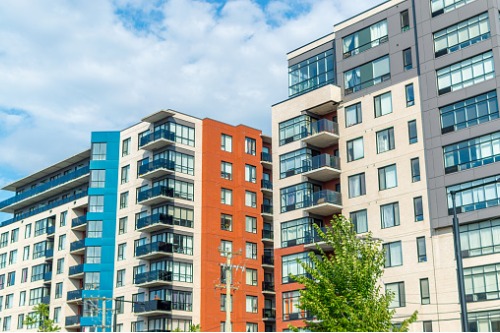 Multi-residential properties continue to dominate investment volume in Toronto, having shot up by a colossal 265% from Q3 2019 to Q4 2019, according to the latest market figures from Avison Young.
During the fourth quarter alone, the city's multi-residential investment clocked in a total of $2.1 billion in trades. This represented more than half of the $3.8 billion in total multi-residential sales last year – itself already outstripping the previous annual record of $2.7 billion established in 2018.
"Low vacancy, strong population growth, limited supply, and rental upside upon tenant turnover mean investor demand remains voracious, resulting in the lowest yields of any asset class," Avison Young explained.
A significant contributor to the Q4 volume was Starlight Investments' acquisition of 21 properties with 4,708 units in the GTA, with an accumulated worth of more than $1.4 billion. This was part of Starlight's $1.7-billion transaction with Continuum REIT, involving a total of 6,271 units.
The multi-family asset class, and condos in particular, remains among Toronto's most reliable and lucrative property market segments. Data from the TREB also indicated that the city's 2020 performance will benefit from the generous momentum built up over the past year – especially in December, which saw average home price growth of 12% annually, reaching $837,788.
Throughout 2019, there were a total of 87,825 home sales in Toronto, which was 12.6% greater than the 10-year low (78,015 sales) in 2018. December accounted for 4,399 sales (and 17.4% year-over-year growth) to the overall 2019 volume.
"Condominium apartments are obviously a popular choice amongst first-time home-buyers. Moreover, it is also important to remember that condominium apartments owned by investors represent a huge component of the GTA rental stock and certainly account for most additions to the rental stock, on net, over the past decade," TREB chief market analyst Jason Mercer stated at the time.