Calgary is quite promising, while Edmonton is still on the way to recovery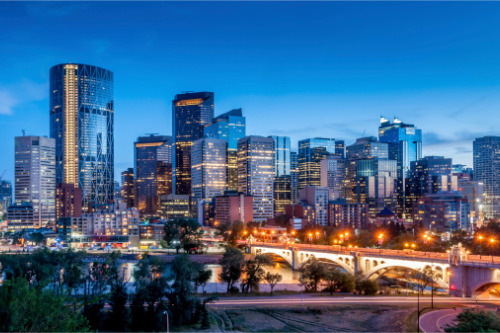 Alberta's commercial property markets are showing increasingly divergent performances, with Calgary continuously gaining strength and Edmonton floundering for much of last year.
"2019 saw some sporadic investment of large amounts of capital in the market. However, the year was more or less a continuation of the holding pattern seen throughout the recovery period for Alberta," Altus Group data solutions manager Ben Tatterton stated in the think-tank's latest analysis.
Calgary's healthy vacancy rates are stimulating sustained growth. During Q4 2019 alone, the market saw 120 commercial transactions worth $1 billion collectively, pushing up the year's total to $2.7 billion.
The industrial sector accounted for a substantial share of Calgary's 2019 volume, with 104 transactions worth $932 million (24% higher annually).
"While the overall market remained sluggish in 2019, industrial continues to lead the way into the new year. Improved growth rates for the provincial economy in 2020 should translate into more activity in Calgary's commercial market," Tatterton explained.
And while the city's office activity declined to its lowest point since 2015 (at just $338M, falling 65% year-over-year), Allied Properties REIT CEO Michael Emory argued that the market has major potential for extensive use by the tech sector.
"There is a lot of vacancy and there is an awful lot of commoditized office space in Calgary. … They accommodate the tech advertising media and information tenants, and they under our management have held up very well in this downturn," Emory said in a recent interview with BNN Bloomberg
Meanwhile, Edmonton had significant slowdown for the first three quarters of 2019 compared to the same period the year prior, only recovering by Q4.
The fourth quarter posted a record $1.7 billion in commercial deals, representing fully 53% of the year's sales total. For the whole of 2019, industrial assets had 158 transactions worth $892 million (up 5% annually), while the office market had 33 transactions worth $638 million (up 19%).
The apartment sector had 56 transactions worth $407 million (down 51%). "However, with the previous year featuring a large portfolio transaction bolstering the total, the results seen in 2019 are more in line with the average annual total for apartment dating back to 2015," the Altus report noted.