Jump to winners | Jump to methodology
Legendary lenders
MPA's Top Mortgage Employers of 2023 celebrates some of the best mortgage companies to work for in the US.
To maintain excellence, they have prioritized their employees' environment and benefits to ensure workers are supported and valued. This, in turn, allows them to perform at their highest levels and deliver for clients.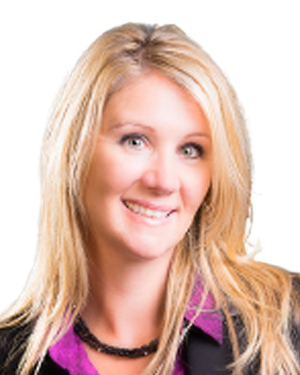 "We strive to have a positive workplace in every Fairway location, fostering collaboration, engagement, and a sense of belonging"
Julie Fry
Fairway Independent Mortgage
"If you look at the vision statements of all these mortgage companies, it's about financing the American dream," says Bill Dallas, chairman of Dallas Capital.
Discussing what separates Top Mortgage Employers from the rest, Dallas adds, "My view is that the culture in mortgage has to be about how do you develop and keep people and how do you focus on building a sense of team and loyalty. I would spend all my time trying to figure out, 'Will they value me?', and 'Do they wake up in the morning thinking about the employees or not?'"
Leading by example
Following this mindset is Top Mortgage Employer Fairway Independent Mortgage, which became one of the first companies in the industry to transition from being office-based to 100% remote. The result? Record-breaking years.
"We found it interesting during the pandemic that not only did employee productivity not suffer but it also increased," says CHRO Julie Fry. "Our employees felt a more positive work-life balance and enjoyed receiving professional-grade exercise equipment from our CEO and leadership."
Fairway employees offered their views to MPA on working at the firm, which included the following:
"Everyone is treated fairly, but not necessarily equally, which is how it should be. Those that strive to be great are given the tools to grow and see massive success."


"Great company and culture."


"Fairway is unlike any other mortgage lender I've ever worked with, and I've been in the industry for over 32 years. The culture and leadership at Fairway are unmatched."

Employees also offered suggestions for Fairway to refine its offerings even further:
"Continue to listen and build on what we already have."


"Acknowledge more federal and bank holidays."


"Provide maternity and paternity leave."


"Create a better process and path for career advancement or change."

Despite being a Top Mortgage Employer, Fairway, along with the rest of the industry, is facing challenges such as:
high interest rates


low inventory


compressed margins

However, the firm has adapted its environment and offerings to ensure employees are supported through the challenges.
"Many companies have struggled," says Fry. "At Fairway, we're focused on making sure our branches are staffed appropriately, increasing market share, and preparing for the good times that lie ahead with training and coaching."
Specifically, Fairway:
partners with Ignite, a company that coaches their sales staff to choose the best products for their clients


collaborates with XININIX, which provides managers and leaders with leadership training


offers EDGE, which helps loan officers (LOs) succeed in their roles


provides internal training on marketing and technology best practices

Money talks
Compensation was ranked the most important benefit by employees in MPA's survey.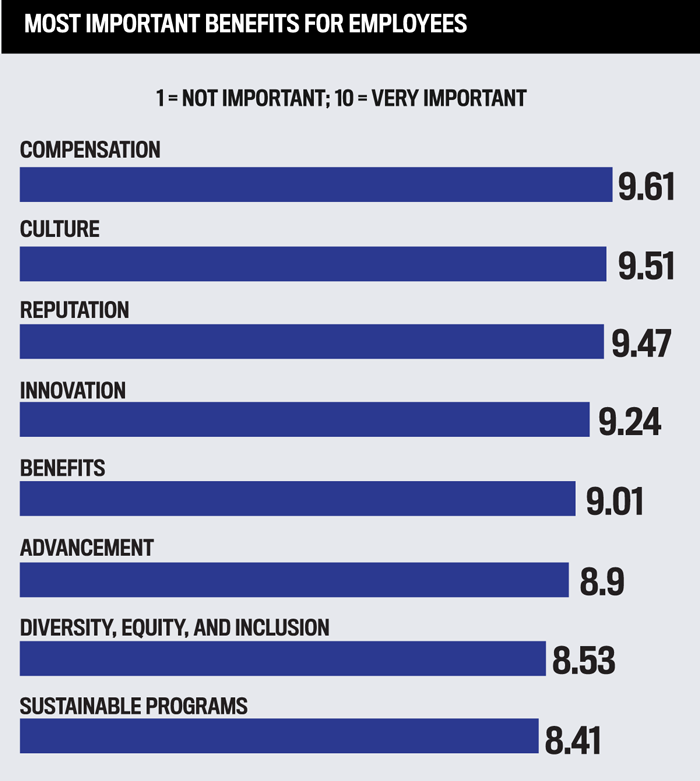 "Competitive compensation is a primary motivator for employees and is crucial for attracting and retaining top talent," says Christopher Guerin, EVP of origination and business development at Top Mortgage Employer American Financial Resources. "To keep top talent, we encourage a culture of growth and advancement, and we try to stay up to date on where compensation is within the market. Seeing and highlighting employee successes is a vital part of empowering our associates."
In addition, Guerin underscores the importance of providing ongoing training and development opportunities to help employees stay updated and engaged.
Fairway is both a retail and wholesale mortgage lender, and it vows to pay on the higher end.
"We employ thousands of LOs who seek high compensation for their efforts," Fry says. "We also employ a number of very talented and experienced corporate employees who also enjoy a high level of compensation."
Mat Grella, president and co-founder of Top Mortgage Employer NEXA Mortgage, has also followed this strategy. The firm offers lucrative compensation to attract and retain the best personnel.
"The LO is the key," he says. "They're out there making the relationships, furthering their business, being entrepreneurial, and we're here to support them. Our philosophy is to give the majority of the compensation – as much as we can – back to them."
And he adds, "We altered our compensation structure to change with the market, so as volumes were coming down, we could give our employees more compensation. Even though the market was shrinking, we were still able to stay ahead of the game."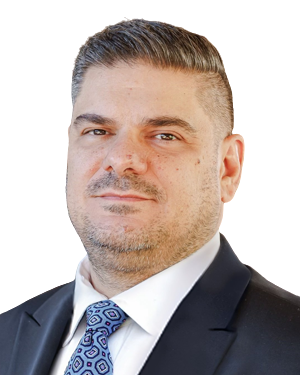 "We're concentrating on constantly making it a better place for LOs to run their businesses. We do it through autonomy – we empower them"
Mat Grella
NEXA Mortgage
Great employers always modernizing
According to MPA's data, innovation ranks among the top five most important features of a Top Mortgage Employer. More demands from employees to work from home and other cutting-edge work capabilities, along with the pandemic's aftereffects, have accelerated technological developments. That, in turn, changed how mortgage services were delivered and heightened customer expectations.
"Innovation is a big one for us," says Grella. "We're constantly focused on providing our LOs with more tools and resources than any other company in our sector. We have more lenders set up than any other broker out there. We have more products and more tools, so they can go out and win more deals.
"We also have more resources and more support. We are steadfast in providing the best support to our LOs at all times. We are committed to making sure that they have answers when they need them so they can be more confident when they're going out to their clients."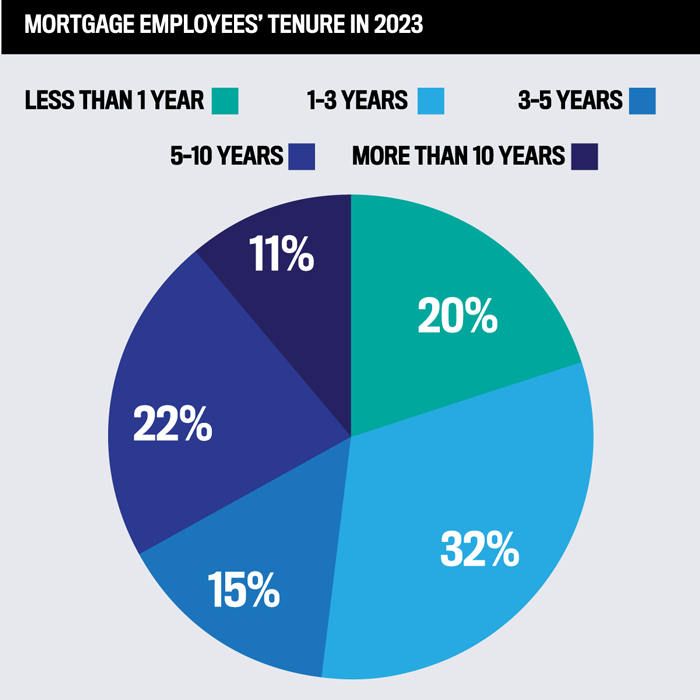 Fairway has also placed a priority on innovation.
"We embrace technology and automate manual processes wherever possible," says Fry. "We are always seeking to improve upon our digital platform for online applications, called Fairway Now. We strive to have zero errors in our document submission process, but there is always room for improvement in this area and in communication with our borrowers and between departments."
The company's automation processes have streamlined tasks, including:
document verification


underwriting


loan processing

Part of Fairway's strategy is predictive analytics, which helps identify potential issues early and adjust strategies accordingly.
"We utilize data analytics to gain insights into our operations and employee and customer behaviors. Consistently analyzing trends and patterns allows us to make informed decisions on risk assessment, marketing strategies, and process optimization," says Fry.
"In our HR operations area, we utilize predictive indexes and DiSC, a self-assessment behavior tool, to aid in employee hiring, development, and retention processes."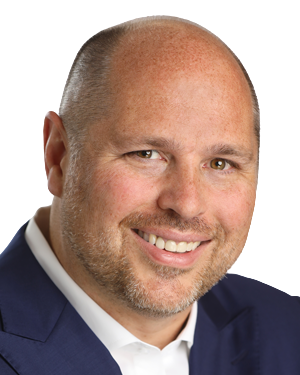 "Our positive and inclusive workplace culture fosters employee engagement, collaboration, and overall job satisfaction"
Christopher Guerin
American Financial Resources
More than 500 employees

Advancement

Fairway Independent Mortgage


Gold

NEXA Mortgage


Silver

American Financial Network


Bronze

Benefits

Fairway Independent Mortgage


Gold

NEXA Mortgage


Silver

American Financial Network


Bronze

Compensation

NEXA Mortgage


Gold

Fairway Independent Mortgage


Silver

American Financial Network


Bronze

Culture

Fairway Independent Mortgage


Gold

NEXA Mortgage


Silver

American Financial Network


Bronze

Diversity, equity, and inclusion

Fairway Independent Mortgage


Gold

NEXA Mortgage


Silver

American Financial Network


Bronze

Innovation

NEXA Mortgage


Gold

Fairway Independent Mortgage


Silver

Supreme Lending


Bronze

Reputation

Fairway Independent Mortgage


Gold

NEXA Mortgage


Silver

American Financial Network


Bronze

Sustainable business programs

Fairway Independent Mortgage


Gold

NEXA Mortgage


Silver

American Financial Network


Bronze

Overall

Fairway Independent Mortgage


Gold

NEXA Mortgage


Silver

American Financial Network


Bronze
101–500 employees

Advancement

Advisors Mortgage Group


Gold

Mann Mortgage


Silver

Premier Nationwide Lending


Bronze

Benefits

Taylor Morrison Home Funding


Gold

Advisors Mortgage Group


Silver

Mann Mortgage


Bronze

Compensation

Advisors Mortgage Group


Gold

American Financial Resources


Silver

Premier Nationwide Lending


Bronze

Culture

Advisors Mortgage Group


Gold

Mann Mortgage


Silver

Premier Nationwide Lending


Bronze

Diversity, equity, and inclusion

Advisors Mortgage Group


Gold

Premier Nationwide Lending


Silver

American Financial Resources


Bronze

Innovation

Advisors Mortgage Group


Gold

OneTrust Home Loans


Silver

Mann Mortgage


Bronze

Reputation

Advisors Mortgage Group


Gold

Premier Nationwide Lending


Silver

Mann Mortgage


Bronze

Sustainable business programs

Advisors Mortgage Group


Gold

American Financial Resources


Silver

Premier Nationwide Lending


Bronze

Overall

Advisors Mortgage Group


Gold

Premier Nationwide Lending


Silver

Mann Mortgage


Bronze
10–100 employees

Advancement

Midwest Family Lending


Gold

Mattamy Home Funding


Silver

iLoan


Bronze

Benefits

Mattamy Home Funding


Gold

Midwest Family Lending


Silver

iLoan


Bronze

Compensation

Midwest Family Lending


Gold

Coast2Coast Mortgage


Silver

Mattamy Home Funding


Bronze

Culture

Midwest Family Lending


Gold

Mattamy Home Funding


Silver

iLoan


Bronze

Diversity, equity, and inclusion

Mattamy Home Funding


Gold

iLoan


Silver

Midwest Family Lending


Bronze

Innovation

iLoan


Gold

Mattamy Home Funding


Silver

Midwest Family Lending


Bronze

Reputation

Midwest Family Lending


Gold

Mattamy Home Funding


Silver

iLoan


Bronze

Sustainable business programs

Mattamy Home Funding


Gold

Midwest Family Lending


Silver

iLoan


Bronze

Overall

Midwest Family Lending


Gold

Mattamy Home Funding


Silver

iLoan


Bronze