Jump to winners | Jump to methodology | View PDF
Going Above and Beyond
When it comes down to it, mortgage clients are looking for two things: responsiveness and speed. Meeting those expectations became a challenge for originators over the last year as record low rates and limited inventory sparked a massive amount of business in the real estate industry.
"The biggest hurdles with customer service, especially if you're a high-end producer, are time management and making sure you get back to people in a timely manner," says Kevin Luchko, branch manager at loanDepot. "You try your best as a loan officer to reply to emails and texts the same day and always call people back as soon as possible."
Marc Demetriou, SVP of mortgage lending and branch manager at Guaranteed Rate, says last year brought three to four times the normal volume, which meant he was handling up to 10 loans a day at times – and also meant he needed support. The number-one thing on Demetriou's mind when business started rolling in was to increase staff in all areas of the business to keep up with the level of service his clients expected. Having people in the right places who were trained in the proper procedures was critical in providing exceptional customer service.
"It had to be a very well-oiled machine to pump out that kind of business," he says. "You have to be on cue, on mark, very efficient, extremely focused and determined.
Even during a time of record volume, Peter Phuong Luong, mortgage loan officer and branch manager at Loan Factory, says he isn't a fan of mass production. He prefers to handle one sale at a time because "99% of the American people don't truly understand" what many of the terms throughout the process mean. Luong's business model is to take as long as necessary to make sure his clients have no lingering questions or concerns.
"They need a dedicated, attentive loan officer to sit down with them – in person or virtually – and go over every single word before they sign a loan document," he says. "My clients deserve to be served that way."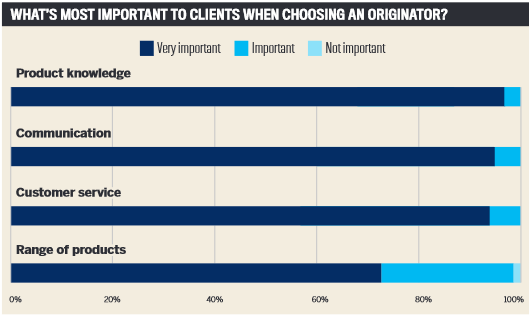 The pandemic effect
When the pandemic first pulled interest rates lower, Demetriou says he "worked as much as humanly possible," regularly logging 15-hour days as he strived to refinance existing clients to save them money, as well as take every new call that came in.
"Ultimately, it came down to using every single minute possible to take care of my clients," he says, noting that he basically tripled his average annual loan volume in 2020. "I knew the refinancing wouldn't last forever, rates wouldn't be low forever, and we'd come out of COVID eventually."
Darlene Crane, branch manager at RPM, says COVID-19 was unique in that "it almost did us a bit of a favor by helping people understand we needed time to take care of them." When the pandemic first hit, she feared it would make business very difficult, but Crane says she was pleasantly surprised to find that most people were sympathetic and understanding that things might take a little longer than usual.
"I saw a lot of resilience, a lot of patience," she says. "I didn't feel like I was being pressured by people because of the situation."
Despite considerate clients, Luchko was frustrated by that fact that some of the biggest challenges during 2020 were ones out of his control. One example is appraisals: "You're at the appraiser's mercy not only in terms of turnaround time, but also what the values come in at," he says.
Another roadblock, at least in his market, was getting tax certifications or certain items from title; the pandemic caused some counties or cities to experience serious delays in getting these items in. As a result, Luchko says he spent a lot of time explaining to clients "that it's not on them and it's not on me – it's just the industry and the environment we're in."
That low-inventory, low-rate market also meant an increased sense of urgency from clients, and Luchko says that drive to pounce is warranted. Whether it's 10 p.m. on a weekday or mid-afternoon on a Sunday, he says you've got to get back to the client when they want to make an offer because everything has to be "done on time and done quickly in this environment."
With so many changes in the market, quotes are another area of uncertainty. It's the originator's job to be honest with clients upfront that this could change dramatically in a day, and it's something that's out of their control completely.
"As long as you're honest with people and you talk to them straight, early and often, you're not going to have many customer service issues," Luchko says.
The pandemic also brought several changes to various processes – for example, additional layers of underwriting guidelines for self-employed borrowers. For Demetriou, the constant changes underscored the need to have well-trained staff to review returns and decipher the information to assess the feasibility of a loan as soon as possible.
"If you do the research upfront, you don't waste anybody's time going forward – that was very important over the last year," he says.
Crane says she's seeing some areas of the market playing catch-up after slowing down during the height of the pandemic, but she adds that "the programs that were turned off are coming back in a different way." It's taking time to master the new jumbo loan guidelines and the matrixes that investors provide, she says, adding that it's no longer a case of getting a simple yes.
It's critical for originators to keep up with the changes to best advise clients – and to be able to speak to them in a way that helps them understand what they're dealing with.
"They need to know you're taking care of them," Crane says. "They don't have to be too worried about knowing the details or the ins and outs, but can trust that we'll stay on top of it."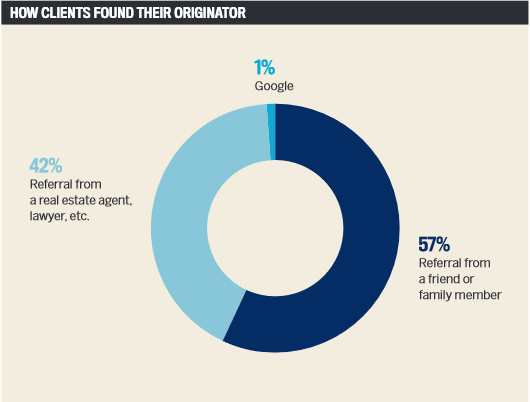 The Golden Rule
With more than 40 years of experience in the industry, Crane seen a lot happen in the real estate market. Whether it's hot or not, whether volume is record-breaking or slow and steady, she has always ridden out the ebbs and flows with the same simple motto: Treat people the way you want to be treated.
"You've got to have approachability, and you've got to have patience," she says. "It's old-school. Just keep it very simple."
Demetriou says he's "very big on the fact that I'm not above or beneath anybody" – it's all about appreciating both his team and the clients they serve. That makes a difference, he says, especially for clients.
"Wow your clients with your service," he advises. "Anybody can walk into a bank and get a mortgage, but they want to come to us because we give them a different experience."
Andrew Augustyniak


Senior Loan Officer, People's Mortgage

Anthony Marone


Branch Manager/Mortgage Banker, NJ Lenders Corp.

Darlene Crane


Branch Manager, RPM

Elsy Hedman


Loan Officer, amhcapital.net

Jessica Ruh


Founders Alliance Mortgage and Investments, Inc.

Juan Santana


Branch Manager, Freedom Mortgage

Linda Weilert


Reverse Mortgage Consultant, Open Mortgage

Lizy Hoeffer


Mortgage Loan Officer, CrossCountry Mortgage

Marc Demetriou


Senior Vice President of Mortgage Lending and Branch Manager, Guaranteed Rate

Paul Picchierri


Vice President, Sales, Second Generation Mortgage Group, LLC

Peter Phuong Luong


Mortgage Loan Officer, Loan Factory

Seth Raddue


President & Chief Executive Officer, TriStar Finance, Inc.

Thomas Nguyen


Senior Mortgage Loan Officer, LoanFactory

Waleed Delawari


President, Delaware Pacific
To determine its inaugural group of Top Originators, Mortgage Professional America asked originators to send a survey to any clients they had serviced since January 2020. Clients were asked to rate their originators on a scale of 1 (poor) to 5 (excellent) in four categories: customer service, product knowledge, communication and range of products.
To be named a Top Originator, originators had to receive a score of 5 across all categories from at least 95% of their clients.