He embodies the aphorism that one can't keep a good man down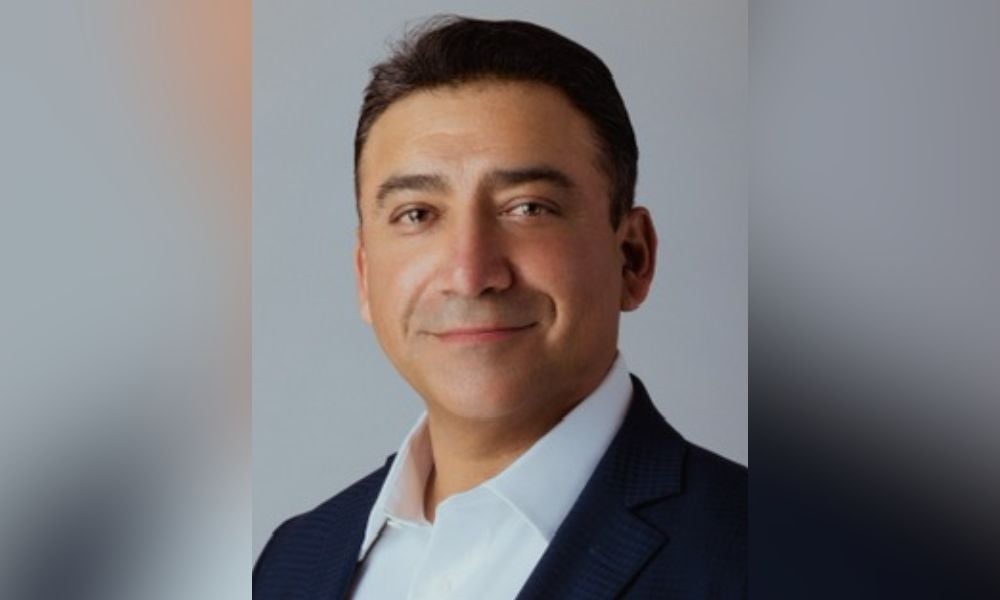 Mortgage broker John Huizar (pictured) knows what it's like to lose everything. But he also knows how to get back on his feet and painstakingly piece together all he once had to make him whole again.
The year was 1997, and newly married Huizar, then 24 years old, needed to find work. "I had moved California and needed a job," he recalled during an interview with Mortgage Professional America. "I found a place through a newspaper called First Plus. I didn't know what it was – I just needed a job."
He put on a suit to drop by the next day, and was hired on the spot. "So right away I'm in the mortgage business, doing processing, not really knowing what I'm doing," he said. Turns out he took to the industry right away.
Breaking performance records
"I was there for almost two years," he said, recalling how the business later would close – leading him to IndyMac. "From about October 1999 to December 2003, I was at IndyMac -- and that's a call center, and we had about 400 agents. I worked there for 38 months; 27 of those I was the No. 1 producer. I would get in at 4:55 [am] on the dot – not 4:50, not 5:03, but 4:55 on the dot."
Guided by that work ethic, he was breaking performance records – including his own. "The biggest month I had was 102 fundings in 2003," he recalled. "So I did very well as a loan officer and that was kind of what set me apart from everybody. I became a top producer."
Flash-forward to 2004, and he was the number two producer at another company.
And then it all came crashing down.
"The crash happened, and I Iost quite a few properties," he recalled. "I lost it all. Everything was a crash – divorce, everything. There were a lot of crashes going on."
Back to square one
It was time to rebuild. "I did a little sabbatical for about a year in New Mexico," he said. "I had to live with my parents, and they helped me with my kids. I had four kids. They crashed with me. We all crashed together!" he said, now able to laugh at those dark days he overcame. He was forced to take a receptionist/processing job at a loan business. "It was a very humbling experience," he said. "I was starting over."
Two years into his new stint, he secured his broker's license. "I went to loanDepot and worked there for almost eight years," he said. "I regained everything in terms of re-establishing myself, eventually to become a top producer."
Huizar worked on a loanDepot team with Daniel Iskander, who would end up becoming a mentor and good friend. When Iskander teamed up with Eric Hines to launch West Capital Lending Inc. in 2021, he knew he wanted to be a part of it.
"Think about this," he said. "To get a company going within three weeks – three weeks! – is incredible. Those guys were determined to make it happen. I had the privilege of funding the very first loan – I was the broker and had to, actually. I'm here along for the ride and to help support with the overall vision."
He offered advice on overcoming challenges – something with which he's intimately familiar. "Change is always going to happen," he said. "Change is inevitable. "It's important to adapt as soon as possible and be flexible to all the changes and be committed to that. That takes a person that is very centered and grounded."
He added: "Also, when you go into this model, it's important to have a daily game plan and be consistent with what you do. But the biggest thing is being flexible and understanding that change is going to happen and it's OK. Some of the most successful people in the world have been very successful during a time when maybe the market wasn't the greatest."
But no person is an island, and he suggested it's important to have support: "One of the greatest key is to be in an organization that is willing to help them and is passionate about their growth."
Want to make your inbox flourish with mortgage-focused news content? Get exclusive interviews, breaking news, industry events in your inbox, and always be the first to know by subscribing to our FREE daily newsletter.