Executive explains what's creating new opportunities for lenders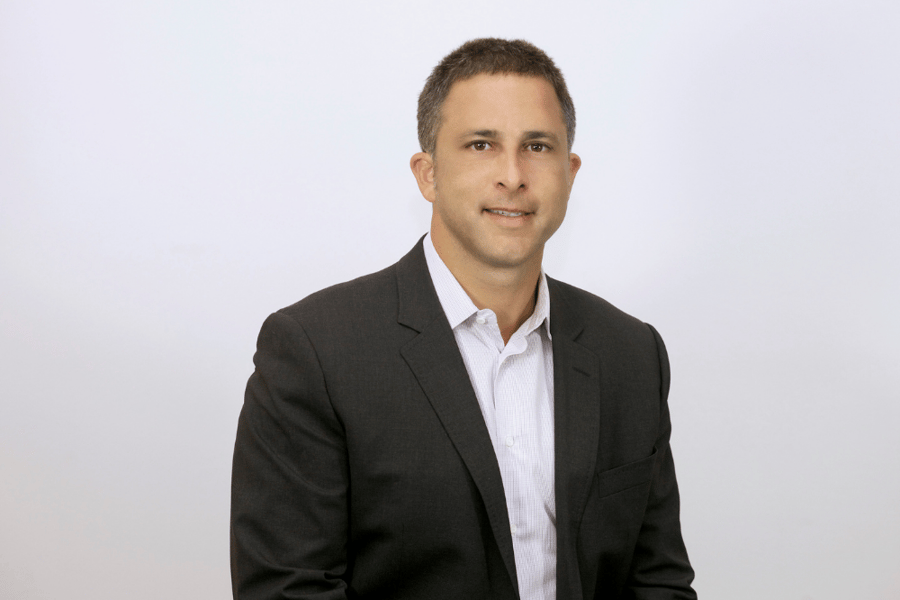 Even as borders stay shut, foreign countries implement travel advisories, and international travel remains deeply uncomfortable, foreign buyers are still flocking to US real estate. Damon Germanides (pictured) specializes in serving a foreign buyer clientele at Insignia Mortgage. In his local California market, he claims around 10-15% of his current volume is purchase and refinance business from foreign buyers, right around where it sat before the pandemic broke out.
Germanides explained how a combination of currency fluctuations, investment opportunity, and long-term decision making have helped spur foreign buyer interest in his local California market. He broke down some of the new trends he's seen emerging since the outbreak of the pandemic and highlighted how other originators can take advantage of the opportunities presented in foreign markets.
"There are a couple things driving this," Germanides said. "The dollar has fallen, which always has a positive effect on foreigners wanting to buy US real estate, especially from Europe where currencies might be stronger. Combined with low rates they have a really strong tailwind in that respect. At the start of the pandemic, it was really challenging with US embassies closed abroad, but now as things have started to normalize we're seeing travelers again and real estate has picked up with it."
Read more: Fed chair sees major risk to recovery
Germanides said that he's seen some investor business through the pandemic, but many of the purchases he's facilitating are second homes or inter-generational purchases, wherein parents buy a home to house their children now attending school Stateside. Many others are buying vacation rental properties that they can use for part of the year and rent out for the remainder to cover carrying costs.
While Germanides has seen many of these trends, indicative of a more affluent buying class, since before the pandemic, he noted that the location of buyers has shifted somewhat. Currency fluctuations has seen a higher uptick in buyers from the EU and the UK, while laws restricting the movement of capital offshore in China has seen a drop in the number of foreign buyers from East Asia in general, Germanides explained.
Germanides' typical deal is with an entrepreneurial buyer, usually a business owner or high-level executive. They usually put between 35% and 40% down on a luxury purchase, backed up by a strong foreign credit score as many lenders have tighter restrictions on foreign buyers. Germanides noted that assessing foreign credit scores takes some element of expertise in foreign tax returns, foreign income statements and the arrangements at foreign banks. In addition, many of these buyers purchase within trusts, LLCs, or corporations for tax purposes, which any originator looking to capture this market should be aware of.
Originators should be aware, too, of some of the simple mistakes that are made in working with foreign buyers. Those can begin with the application, Germanides said. If someone fills out a loan application without mortgage backups or credit reports upfront, or without a proper explanation of where their funds are coming from, this can lead to problems later. Regardless of lender requirements, Germanides and his team have every application certified by a CPA, a tax attorney, or another accredited professional. The letter they write serves as an extra source of surety for the lender and originator.
Read more: Fannie Mae has just quantified a key housing market trend
For any originator who sees opportunity in the foreign purchase space, Germanides' key piece of advice is to know the lenders and work to their requirements.
"With the demand for yield across the entire marketplace, there are more and more lenders opening up the underwriting guidelines to different types of buyers, foreign buyers being one of them," Germanides said. "Knowing where the loan can be placed, and then understanding those guidelines is crucial. Transparency is always important on every deal, but especially when you're dealing with foreigners, because they should know going into this exercise what they need to do. It's really important to understand the guidelines or speak to the bank ahead of time on the scenario, and make sure what you're asking for is what the lender wants to make a deal work.
"It's pretty simple, but not a lot of people do it well."