Executive shares his top strategies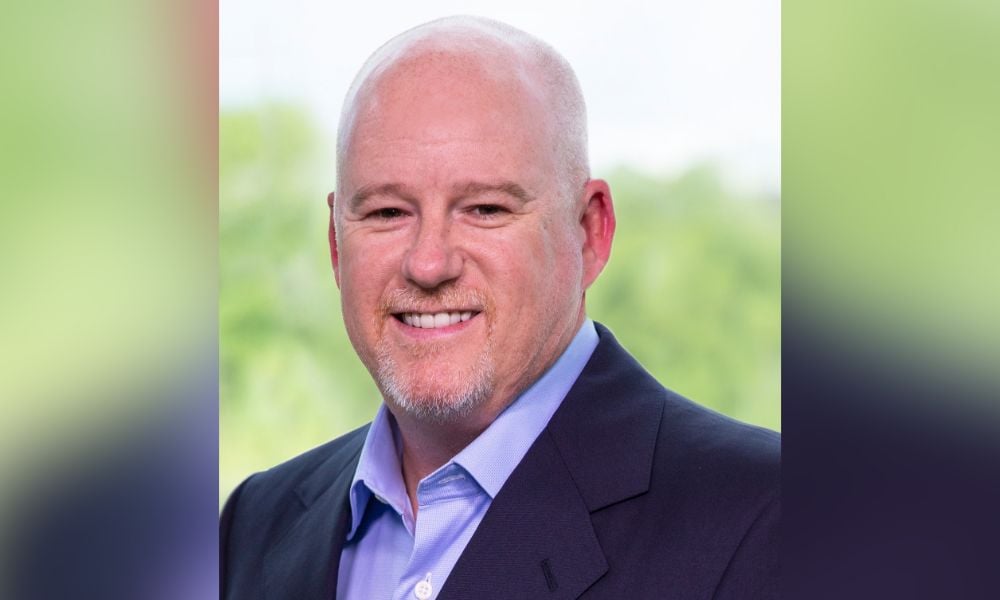 In the ever-evolving mortgage industry, leadership plays a vital role in shaping the success of loan officers. Richard Jefferson (pictured), executive vice president of production at Network Funding, brings a unique perspective honed through years of experience. From funding his first loan at the age of 18 to coaching and inspiring his peers, Richard's journey has been marked by dedication and a passion for empowering others.
In this insightful Q&A, he shares his strategies for overcoming common hurdles faced by loan officers, fostering a culture of collaboration and teamwork, and the transformative impact of mentorship. Join us as we delve into Richard's story and discover how his vision for growth and development is propelling Network Funding and its loan officers.
Mortgage Professional America: Can you tell us about your mortgage journey? How did you come into the industry?
Richard Jefferson: I suppose that I am what some would call an industry brat. My mom was in the mortgage business for most of her working career. I spent many weekends as a child in her office, watching and listening to her with her clients. I funded my first loan during my freshman year of college while working for my mom's mortgage brokerage. She taught me the basics of the business, bought me a nice shirt and tie, and set me walking down a street with about five banks on it. She told me to walk in and introduce myself to the loan officers on the floor and to let them know that I could assist with their clients that didn't qualify for their products. I came back to the office with a bank turndown in hand. I funded that loan 28 days later and received the largest paycheck that I had ever seen. I was 18 years old and hooked for life.
MPA: What inspired you to take on a leadership role and specifically focus on coaching loan officers?
RJ: I have always had great leadership who inspired me to be a good leader. I spend a lot of time learning this industry, and it was a natural move into leadership for me. I suppose I earned a leadership role with my peers early in my career. They knew that I took my business seriously and would often rely on me to assist with products, scenarios, and, later in my career, some inspiration. I became better while coaching them to become better. I try to always lead by example, and my peers could see it.
MPA: As EVP of Production, you have a unique vantage point in observing the challenges loan officers face. What are some common hurdles they encounter, and how do you train and prepare them to handle these challenging scenarios?
RJ: I have been through many down cycles in our industry over the years. The most recent is so different in that we are coming off a manufactured rate event during the pandemic. A couple of common hurdles that loan officers today are experiencing are affordability and extreme competition. The historically low-interest rate environment that we are transitioning from requires loan officers to educate borrowers and referral partners about today's interest rates. They must be very knowledgeable about the loan products available and which is best for their clients. The industry added tens of thousands of new loan officers during the pandemic, which is making competition fierce these days. There are many more loan officers competing for a much smaller piece of the pie. All we focus on is providing the best value and experience to our borrowers. We understand that we cannot win every opportunity that we see. We still win most of the time, but that requires us to always be on point with our value proposition, execution, and relationships with our borrowers and referral partners.
MPA: Developing a cohesive team dynamic is crucial for success. What strategies do you employ to foster collaboration and teamwork among loan officers?
RJ: We try to keep things simple. At Network Funding, we all operate under a culture of team, communication, appreciation, and value. We understand that the best borrower experience can only be accomplished with a group of people that understand the importance of their individual roles on the team. We communicate with all of our people on a daily basis. We use video as our primary communication tool. A typical daily video can include leadership interviews about market conditions and the direction of the company, loan officer interviews about what is working in different marketplaces, and tough loan scenarios that we were able to work through. Some daily videos are inspiring, and some are educational. We also believe that appreciation is important. We make sure to recognize our people for extraordinary work, commitment, and loyalty. We give our employees tools to recognize their colleagues within their branch locations as well as corporate operations and support departments. Every decision we make as a company must provide value to our employees, borrowers, and referral partners.
MPA: Mentorship can be a valuable tool for professional growth. Do you have a mentorship program in place for loan officers? If so, could you provide some details on how it works and its impact on individual and team performance?
RJ: We understand the value of coaching and mentorships. We provide daily coaching to all that choose to participate. We provide many "grow" tools like business planning, growth planning, and accountability partners. Business and growth plans are shared with the entire team. The team understands the direction that we are going, and we all hold each other accountable for the overall success and execution of the plans. We believe this encourages the team to go the extra mile.
Read next: Lender aims to help originators develop social media presence
MPA: Could you share a success story of a loan officer you've worked with, detailing their journey from a novice to a top-performing professional under your guidance?
RJ: We have many examples of loan officers who have success and growth with Network Funding. We also see our employees in operational roles grow and become great in their positions. We have branch and corporate employees that have been with us for over 20 years that have grown to be exceptional in their roles. We have loan officers and branches that have experienced their largest production years with Network Funding, even outside of the pandemic period of low rates and refinance production. We have several loan officers that started their careers as loan officer assistants and have made their way into the top 500 producers in the industry. We just try to provide all of the products, tools, and guidance to help them get there.
MPA: Looking ahead, what are your plans and goals for the development of loan officers at Network Funding? How do you envision their growth and success contributing to the overall success of the company?
RJ: Going forward, we will continue to work on the growth of our people by staying focused on our culture of team, communication, appreciation and value. We will continue to educate our team on products, processes, and the borrower experience. We are focused on our continued use of tech to make us even more efficient. Our success will continue to be built around our largest asset: our people. Without our people, we are nothing. We earn the right to lead our people on a daily basis.
Want to get more insights and tips from successful mortgage professionals? Receive exclusive interviews, breaking news, and industry events in your inbox, and always be the first to know by subscribing to our FREE daily newsletter.