With a little bit of effort, originators could gain a chunk of business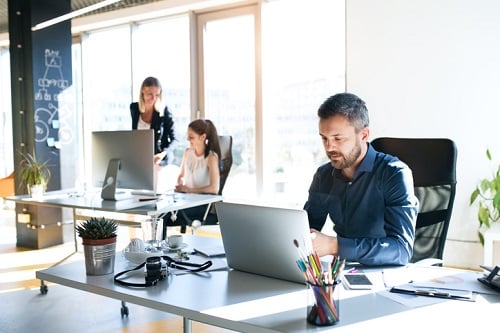 Newer originators and even first-time homebuyers may think that the advent of renovation loans coincided with the popularity of renovation and rehab shows on the DIY Network.
The truth, said John Cady, SVP of national production at Mountain West Financial, is that renovation loans are as old as the hills.
"The problem has always been that the loan officers have not used them. They've either been too complicated or [required] too much time, effort, and the loan officers a lot of times just avoided the product," he said. "It's always been one of those programs that's been easy enough for people willing to spend their time and effort to actually get to know the product and learn how to use it, but for probably 95% of the loan officers out there, it's just never been worth it."
As everyone knows, the game has changed. Interest in renovation loans is going up, not just because refis are going down and originators need new deals in the pipeline, but also because housing inventory is so low. Cady said that in nearly 30 years of business, he doesn't remember a time where inventory has been so consistently low, and has forced a lot of people to rethink their efforts. There simply may not be any 4 beds, 3 baths available, for example, so instead, real estate and mortgage professionals have to make it possible for a borrower to sign on to buying a 3 bed 3 bath home and renovating it—not to mention that in certain areas, the existing housing stock is aging just enough to be undesirable.
That means that more originators are willing to take a look at programs they could have ignored before, not only for their own benefit, but in order to help their realtor partners.
"The market really has changed between renovation, non-QM, low FICO score, I think loan officers are adding more tools to the tool belt per se, and honestly, I think that's going to continue," Cady said.
But, he adds, it's not as if renovation loans are going to take over.
"You'll never get the majority of loan officers do it, it's too far outside the norm. It's hard to get a loan officer to use a CRM," Cady adds. "But I think, if you can get 20% of the loan officers out there to use a renovation product in 2019 or 2020 . . . and it'd be 10-15% of their production, I think that's a huge win for the industry, I think that's a huge win for the real estate industry."
Read more: Keap CRM Review: An all-in-one CRM and sales and marketing software for your mortgage business.
For originators, though, a hurdle to doing more renovation loans can be finding a company that does them. Cady estimates that only 30-40% of lenders even do FHA 203k, much less Fannie Mae's HomeStyle, or any other specialized renovation product. There are a lenders that are adding new and revising current renovation products, but it does require a bit more expertise, time, and effort, so lenders aren't tripping over their feet to do so.
Mountain West has decided to beef up their offerings when it comes to renovation loans. They've always had the products, Cady said, but last year they decided to place a lot of emphasis on growing it. On their wholesale side, they've been seen a huge jump in their audiences of webinars for renovation product, jumping from 30-40 people to upwards of 200 per webinar. They've seen the interest, and they feel that there's a lot of opportunity for growth in general, and for renovation lending in particular.
"We just decided that as we go further and further down the purchase market, it was going to be utilized more. Or at least that's our hope," Cady laughs. "We've got out fingers and toes crossed."
For more strategies on renovation loans, come to Anaheim on April 4th for our Niche Loans session featuring Laura Brandao, Don Currie, and Chad Jampedro.