Integrity is the middle name of this $93 million originator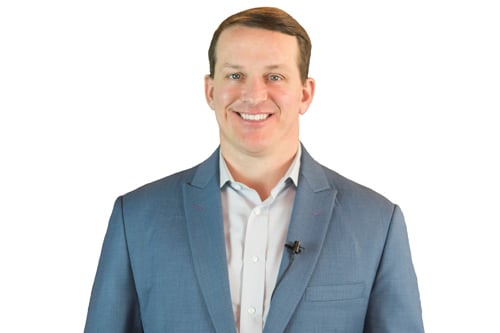 Chad Lubben isn't afraid to follow his conscience. He used to be a senior vice president of mortgage lending at Guaranteed Rate as well as a home mortgage consultant for Wells Fargo. After a few years, however, Lubben found that the way that retail lenders did business just wasn't his style.
So he left and has since tried to "completely reinvent" himself. He first went to Peoples Equity and as of November, he's now a senior loan officer and branch manager at Summit Funding. Even with a company change, he closed $93 million in 2017.
There haven't been too many things that have followed him from his time at the big lenders. In fact, he said, he tries do to the exact opposite of large, corporate mortgage companies.
"I've been told at previous companies a loan is like a box on a conveyer belt: our job isn't to advise, it's to close the loan. I simply disagree. I believe a loan officer's job is to advice a client on how purchasing a home that fits in their overall financial picture. It's our job to be a partner in the Realtor's search with a client. It's our job to discuss all of their financial goals and fit their purchase within these goals," he said.
He doesn't believe in the way large corporations do business and thinks that there is a flawed approach in the "McDonaldization" of the mortgage process. Instead, he's taken a much more customer-centric approach that he didn't see at the big retail providers.
That's not to say that retail lenders are all bad; has taken to heart some of the team process from Guaranteed Rate, which involves allowing team members to have their own specific role ("a pickle person, a ketchup person, a mustard person") and letting them excel within their individual roles. A smaller lender, however, is where Lubben sees the most value going forward.
To Lubben, the industry is facing the point where two roads diverge in a yellow wood, so to speak. Down one path, the majority of the mortgage process is done online, with specific data input leading to a certain result, and a bit of human interaction mixed in along the way. The other path has digital components, but is focused on human communication points, care, and service.
"I think the smaller lenders just will always have the opportunity of being able to give that advice and letting their loan officers do that part of it," he said. "There's so much of our population that still wants the advice, the human interaction and the compassion of, 'it's all going to be okay.' Mortgage can be a stressful process. It's exciting, it's a happy time, but it's also stressful . . . someone helping them on the other side can make [all the difference]."
Lubben began his career as a financial advisor right out of college. When he moved to Chicago as an early-20-something, however, he was enticed by the commissions in the mortgage industry and made the switch. The advisory tactics and client care that he developed early on, however, are what he's taken with him and incorporated into his process over the years, regardless of his company.
Despite the prevalent advice that originators need to embrace the role of the advisor more, not less, in tough times, he sees more and more people letting that go. He says a lack of integrity is something he sees on a daily basis, and the only way to combat that challenge—as well as that of margin compression by the bigger banks—is for his team is to take a face-to-face, hands-on approach, not giving in to the perspective that a lender is to be shopped like a commodity.
"I think this industry is going down a slippery slope of being order takers, and there's very few advisors," he said. He tries to keep the financial advisor part of him as much as the origination role will allow, advising clients how a mortgage fits into their other finances.
"Everyone should be living their life in thirds in my opinion: A third to the government for taxes (unfortunately), a third to living expenses (including this new home purchase), a third to the stock market (for retirement and college planning)," Lubben said, "If everyone lived their financial life this way, we wouldn't be a country of massive high interest rate debt."
As a student and now a coach of the Core Training program, he's helping teach more originators the value of becoming an advisor.
It's "amazing" to see his students improve, he said, and witness the changes they make and ideas that they have for their businesses—some of which he also incorporates into his. It's a two-way street.
"From an accountability perspective, I have to practice what I preach. It just keeps me accountable for my own actions."
Lubben predicts that the market is going to be down 30% in 2019, and that originators are going to have to work 30% harder to get the same results. Originators need to become financial "wizards", be tight on sales scripting, have a prospecting list for every day, and know and really work their strengths. Plenty of originators even don't know their strengths, their X factor, the thing that makes them stand out in an increasingly saturated space. Lubben knows his, though, and it's the simplicity of it that's most striking.
"I think mine is initial consultation with the customers. Being able to sit down with the client and advise them on not just their mortgage but how this piece fits in with all of their overall financial life."