From educator to mortgage originator, LO shares her inspiring story of resilience and adaptability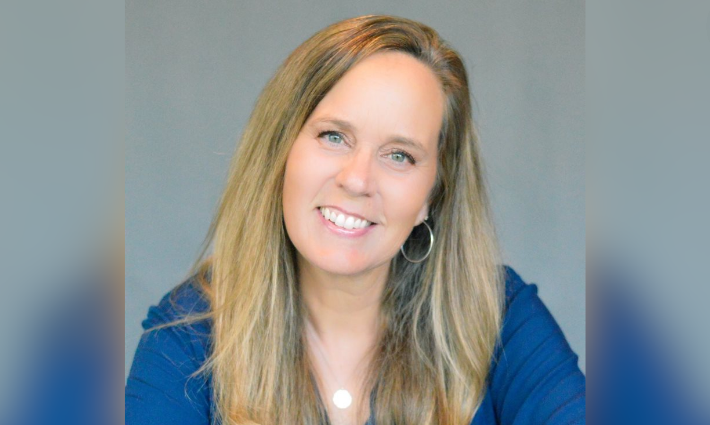 Marcy Downey's journey from an educator to a successful mortgage originator is a testament to the power of resilience and adaptability. In the midst of the pandemic-induced refi boom, Downey switched careers and dove headfirst into the fast-paced world of mortgage lending. Now, three years later, she's closing almost a dozen loans in 45 days at Motto Mortgage Signature Plus and aiming to finance the dreams of 60 people this year.
But Downey's story isn't just about numbers – it's about her unwavering commitment to her clients, community, and personal growth. In this Q&A, Downey shares her valuable insights on navigating the mortgage industry during a challenging time, building strong relationships with clients and partners, and giving back to the community.
Mortgage Professional America: Can you tell us about your mortgage journey?
MD: My journey to a career in mortgage began in 2020. I had been working as an educator for nearly a decade, and when the pandemic hit, I needed a job that allowed more flexibility for me to care for my family. A good friend of mine was working for Motto Mortgage Signature Plus at the time and thought my personality and professional background in education and sales would be a good fit for the mortgage industry and the culture they'd built at the brokerage. I decided to give it a try, and I hit the ground running and have been loving it ever since.
MPA: You entered the mortgage industry at a tumultuous time. How did you adjust to your new job while navigating the refinance boom during the pandemic?
MD: You can say that again! It was definitely challenging to learn a new industry while navigating a changing market, but it pushed me to dive in headfirst. Refinances gave me great experience navigating the loan process, but from the start, I wanted to focus more on the purchase business. During the refi boom, I spent time building and growing relationships with real estate agents in the community, so I was prepared for when the purchase business started to pick up again.
MPA: What are some of the most valuable lessons you've picked up along the way?
MD: Be consistent, show up, ask questions, do the work up front, communicate, be grateful, and provide clients the same level of service you would expect to receive yourself. I treat each transaction as if it was my own money I was spending, and with that, I have a much more critical eye for my customers.
MPA: Have you relied on any mentors throughout your career?
MD: I have learned a lot working alongside my colleague, Emily Tolbert, as well as the loan processors we work with and all our real estate and industry partners. I love to attend closings and have gained a great deal of knowledge just by listening in on the agents' settlements.
MPA: You're an advocate for your clients and giving back to your community. What does that involve?
MD: I have always been an active member of my community and believe that giving back my time, talent, and treasure should always be a priority. I am grateful that Motto Mortgage is a brand that feels as passionately about giving back as I do and encourages offices nationwide to participate in Motto's Mission Against Hunger efforts. In addition to supporting Mission Against Hunger, I love to sponsor local charity events and sports teams, help our local schools, and sit on a few boards in my community. I was recently recognized for my efforts in the community in 2022 and was awarded the inaugural Motto Mortgage Community Champion award, which was a huge honor. Giving back to your community is not only the right thing to do but also an impactful way to build relationships, increase your brand awareness and grow your business.
MPA: How do you engage with and empower clients during the homebuying process? What sort of clients do you focus on?
MD: I strive to help as many people as possible find the home of their dreams. With my background as a teacher, I really enjoy educating my clients throughout the entire process, so it's always fun working with first-time home buyers. Many of them comment on how much they learned through the experience, and I take pride in knowing they will carry that knowledge with them through all their future purchases.
MPA: How do you set yourself apart from your competitors in the lending space?
MD: Motto is a mortgage brokerage, so unlike banks, and traditional lenders, I can source a wide variety of loan options for my clients to help them find the best rate for their financial situation. This is a huge selling point. But I work to set myself apart from others by treating every client like they are my only client. I stay with my buyers from the first phone call all the way to the closing table. I want them to know that they are not alone in the process and that I genuinely care about them and their goals.
Read next: New Motto exec's tech key: focus on the user
MPA: Can you give me any kind of quantification of your success in the past year, and what is your target loan volume this year?
MD: When I started this journey as a mortgage loan originator, I set a personal goal to average at least two to three loans a month. Right now, however, I am getting ready to close a dozen loans in 45 days. I put in the time, and I nurtured my pipeline, and these results prove firsthand how my hard work has paid off. So now I am pushing myself even harder, and I would love to help 60 people finance their dream homes this year!
MPA: The raw figures are one thing, but what do you see as a big reason for your success as an originator?
MD: I attribute my success as a mortgage loan originator to my consistency, strong communication, and drive to help my customers realize their dreams of homeownership. I share my knowledge with anyone who asks for it, and in turn, I am viewed as a valuable and trusted resource to buyers, partners, and my community.
MPA: What's the one piece of advice you'd give people who want to make a career switch to mortgage?
MD: Have a solid plan in place before you make the switch, show up, be consistent, and trust the process. I recommend making sure you are in a good position financially so you can focus on learning the industry without stressing about immediate income. It's also important to find a good mentor and listen and absorb as much information as you can. I was lucky to receive great support from our broker owner, Paul Boone, and learn hands-on from my colleagues in the office.
Want to make your inbox flourish with mortgage-focused news content? Get exclusive interviews, breaking news, industry events in your inbox, and always be the first to know by subscribing to our FREE daily newsletter.