"All I needed was that push to break away from what was comfortable to something very unknown"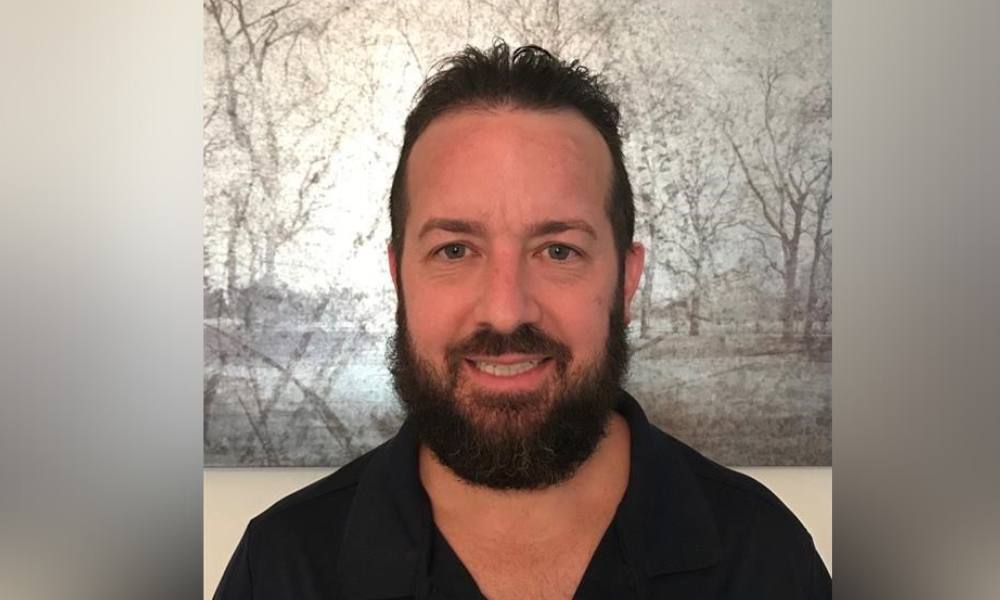 Rob Yarrington's journey into the mortgage industry is one of serendipity and determination.
It all started on a kayaking trip with his wife and family when Yarrington (pictured) stumbled upon the opportunity to become a loan officer. Though he had no prior experience or knowledge of the industry, he felt a pull toward making a change in his career. After committing to the idea and going through a series of interviews, Yarrington studied and passed the necessary tests to become a loan officer.
"All I needed was that push to break away from what was comfortable to something very unknown," he said. "After committing mentally and with my wife (of course), I went through a series of interviews with the Mattamy leadership team. The rest is history."
The Mattamy Home Funding loan consultant joined Mortgage Professional America in this exclusive interview to share more of his story and offer valuable insights for those just starting out or struggling to boost their production.
Mortgage Professional America: Can you tell us about your mortgage journey?
Rob Yarrington: The mortgage world became a part of my work life from July 2016 to the present. I had no prior experience or knowledge of the industry but wasn't 100% satisfied with where I was in my banking career. One thing I knew in my heart, I had to make a change and pivot.
MPA: What are the threats to your business, your success, and how are you handling them?
RY: World economics is probably the #1 thing that can put a strain on your individual business. Not having specific programs/products is perhaps #2. Lenders that offer but cannot come through, in the end, would round out my top three. Since I cannot control any of the before mentioned, I just stay focused and do what I know is the right thing each and every day.
MPA: Have you ever been so discouraged you wanted to quit?
RY: I would be a liar if I said 'no'. I have wanted to throw in the towel several times over the years, but that thought has always been short-lived. In this industry (and probably any, for that matter), you have those days where you question yourself and your inner being. At the end of the day, I enjoy helping families get into their first home – or maybe it's their 10th. I enjoy helping people and educating families every day.
MPA: What's the most dangerous behavior/trait you have seen derail originators' careers?
RY: Not being truthful and upfront with a buyer or yourself. In this industry, when dealing with someone's finances, you have to be a straight shooter and very transparent. No family wants that lender who steered them wrong or wasn't upfront from day one. This is a small world, and negative press will haunt you in this industry.
MPA: How do you encourage mortgage professionals not to give up?
RY: In this industry, you genuinely have to find peace with yourself first. If you're unhappy with work/life, it will come across with your buyers, which is a recipe for disaster. You have to set realistic goals and work towards them. Take the highs and lows with a grain of salt. Find that middle ground and make that your success story.
MPA: How have you built confidence and/or resiliency over the course of your career?
RY: For the past six years, I have simply worked hard and set goals to achieve. When buyers send out great surveys or applaud you for a job well done, I thrive on that as well. Not all buyers are going to be happy, but when the majority is, you take that and run. Confidence comes from within. It cannot be taught. Anything is possible when you have a team around you and a great supporting cast.
MPA: How do you stay grounded and take care of yourself?
RY: Anything outdoors. Gym, running, basically any sport. I need to see the sky, and being cooped up indoors just doesn't work for me. I also have two boys – Carson and Logan – who are very active in basketball and fishing. Doing these things regularly keeps my mental psyche in check.
MP: What advice would you have for any originator who is either starting in the business or has been in the industry for a long time and is having difficulty boosting their production?
RY: Just be honest with yourself and a people person. Keep the energy positive, and those around you will thrive on that. Treat the team with respect, and they will follow you. Be a leader even if you're not in a leadership role. There are a lot of hands in the mortgage process, so when you do it right, the momentum stays with you.
Want to make your inbox flourish with mortgage-focused news content? Get exclusive interviews, breaking news, industry events in your inbox, and always be the first to know by subscribing to our FREE daily newsletter.