But some are concerned about the process and why it took so long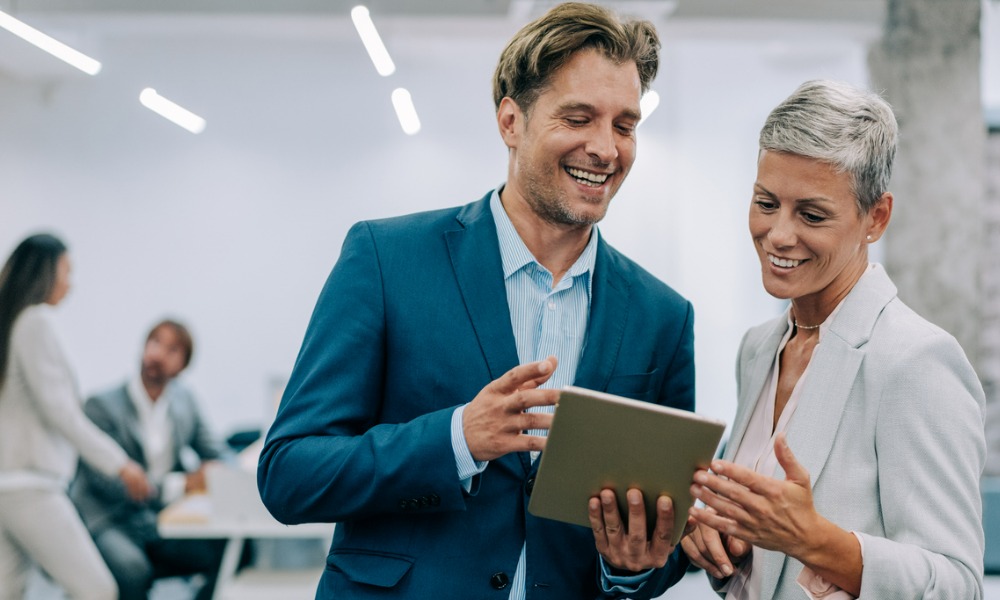 The broker community applauded a move by the Federal Housing Finance Agency (FHFA) this week to rescind the upfront fees based on borrowers' debt-to-income ratio for loans by Fannie Mae and Freddie Mac. But some are concerned over what they perceive as unilateral action by the agency as it revamps fee structures without involving all stakeholders in advance.
Peter Idziak, senior associate at the Texas-based mortgage law firm Polunsky Beitel Green, approved the rescinding he categorized as onerous. "The industry can breathe a sigh of relief," he said. "FHFA does deserve some praise for recognizing that a loan level price adjustment based on the borrower's debt-to-income ratio would have been unworkable for lenders and confusing for borrowers."
Mortgage industry cheers FHFA's move
Rebecca Richardson, a branch manager at UMortgage known as the "Mortgage Mentor" on social media, agreed: "I think that's great news," she told Mortgage Professional America. "The DTI LLPA [loan-level pricing adjustment] was a logical nightmare because there are many situations where income may not be confirmed at rate lock. As a result, that would create a customer service issue mid-process to try and explain to a borrower why their closing costs or rate went up."
Read the list of closing costs that you can expect to pay.
Her UMortgage colleague, Nate Fain, echoed the sentiment: "This is a win for consumers and loan officers," he told MPA. Between the rising rates, inflation and property values, affordability has been a huge issue. This move would have made mortgages less affordable for a huge chunk of the population. It also would have been a step in the wrong direction when it comes to making the mortgage process more streamlined."
Like Richardson, Fain zeroed in on the rate lock part of the process where the fee would have figured prominently – the point that isn't always the final income amount that is used at closing. "Between overtime, bonuses, commissions and self-employment income, the income lenders use can change slightly throughout the process," Fain explained. "Under this proposition, changes in income could have possibly resulted in a change of rate or closing costs in the middle of the process."
Industry trade associations had long called for a revamp to the debt-to-income pricing adjustment. The president of the Mortgage Bankers Association, Robert Broeksmit, went public with his frustrations earlier this year when the FHFA said it would delay implementing the fees that were supposed to take effect on August 1.
"While we appreciate the delay, we are disappointed that FHFA's statement did not recognize the need to consider alternatives to using a debt-to-income pricing adjustment," Broeksmit said at the time. "From the beginning, MBA has emphasized to FHFA that DTI-based loan level price adjustments simply are not workable for lenders and borrowers alike."
Broeksmit went on to explain how DTI can fluctuate throughout the mortgage application and underwriting process, potentially leading to borrowers' costs changing between application and closing – requiring multiple disclosures that would have increased compliance cost and confused borrowers.
Putting the cart before the horse?
While the industry has now taken a collective sigh of relief over the fees' rescinding, Idziak posited the approach taken by FHFA in reaching its decision – delaying the process in favor of first securing feedback from stakeholders – as illustrative of an agency out of touch with challenges facing mortgage lenders.
"The announcement and subsequent walk-back of the DTI LLPA are nevertheless concerning to the mortgage industry because it shows that FHFA doesn't fully understand or appreciate the challenges facing lenders today, as well as how FHFA's policies can negatively affect borrowers and the borrower experience in obtaining a loan," Idziak said.
Back in March, FHFA's director Sandra L. Thompson retroactively acknowledged the need to hear from stakeholders as the reason for the truncated implementation schedule: "I appreciate the feedback FHFA has received from the mortgage industry and other market participants about the challenges implementing the DTI ratio-based fee," Thompson said in a prepared statement. "To continue this valuable dialogue, FHFA will provide additional transparency on the process for setting the enterprises' single-family guarantee fees and will request public input on this issue."
Not to beat a dead horse, but Idziak reiterated his concern on how the agency initially had put the cart before said DTI equine. "I am in favor of director Thompson's announcement that it was rescinded," he stressed during a phone interview with MPA. "I am in favor of this apparently new process where they're going to announce this request for information and input on single-family guarantee fee pricing framework. I was not in favor of the DTI LLPA itself and also felt that stakeholders should have been engaged before they introduced a pricing adjustment based on a new loan feature."
Had the FHFA begun the process by seeking stakeholder input first, the agency likely would have abandoned the idea of even implementing the DTI LLPA fee, Idziak said. What's more, the mortgage industry would have saved time and money addressing the challenges of implementing a fee that ultimately won't go into effect, he said.
MPA reached out to the FHFA for its side of the issue, seeking comment on allegations it's out of the touch with the industry and operates in a manner seen as unilateral to some – without the benefit of a healthy exchange of ideas. The response from FHFA spokesperson Adam Russell on Wednesday: "Thanks for reaching out, but FHFA doesn't have any additional comment beyond what was included in today's press release," he wrote in an email.
Want to make your inbox flourish with mortgage-focused news content? Get exclusive interviews, breaking news, industry events in your inbox, and always be the first to know by subscribing to our FREE daily newsletter.