Lender turns to HELOC product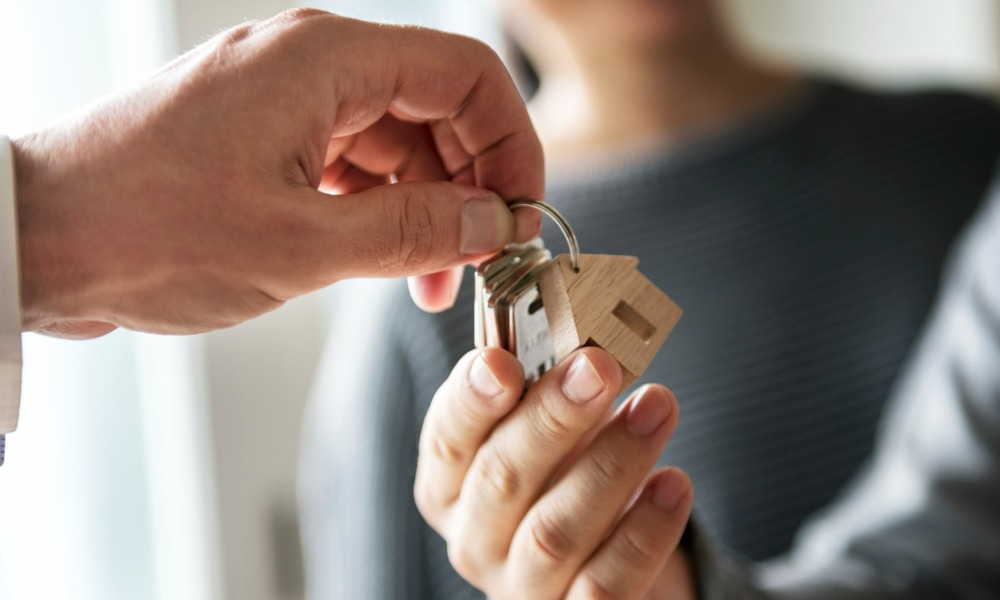 Much like the housing market itself, loanDepot's fortunes appear on the upturn as its first quarter earnings would suggest. While the company posted another net loss in the first quarter, it was less than the previous one.
The quarterly net loss declined 42% to $91.7 million from the fourth quarter of 2022, driven by higher revenues and continued expense reductions under the company's Vision 2023 strategic plan. The company revealed it had reduced total expenses by $29.3 million from the previous quarter, chiefly in the areas of personnel-related costs and slashed general and administrative costs.
"Overall, as expected, the first quarter of this year remained challenging for the housing market as virtually all participants grappled with the impacts of higher mortgage interest rates, persistent cost inflation, and a lack of available homes for sale," Frank Martell, the company's president and CEO, told shareholders on Wednesday. "Against the backdrop of these challenging market conditions, the loanDepot team has stayed focused on executing against our Vision 2025 strategic plan."
The Vision 2025 initiative announced in July 2022 has four pillars, Martell explained:
"Pillar 1 focuses on transforming our originations business to drive purchase money transactions with an expanded emphasis on purpose-driven lending," he said.
"Pillar 2 calls for aggressively rightsizing our cost structure in line with current and anticipated market conditions and internally set targets to achieve first-quartile operating performance," he added.
"Pillar 3 covers investing in profitable growth-generating initiatives and critical business operating platforms and processes to support operating leverage and best-in-class quality and delivery," Martell explained.
"And finally, Pillar 4 relates to optimizing our organizational structure," he said.
"We are continuing to execute aggressively against our Vision 2025 plan, narrowing our losses, and putting into place the essential components which we believe will support longer-term market leadership and value creation," Martell explained.
"Our focus on profitable revenue growth and the reset of our cost structure were the key drivers behind the substantial narrowing of operating losses quarter over quarter. Comparing the first quarter of 2023 to the fourth quarter of 2022, we grew revenues 22% and reduced costs by 9%, resulting in a 42% reduction in our net losses to $92 million."
Seeing a silver lining amid continuing loss
He added: "Our adjusted net loss narrowed from $111 million in the fourth quarter of last year to $60 million in the first quarter of this year on higher revenues and reduced total expenses. The impact on our focus on cost productivity and organizational optimization is clearly evident when we look at year-over-year trends.
"Comparing the first quarter of 2023 to the first quarter of 2022, our adjusted net loss narrowed 26% from $81 million to $60 million despite a market-driven reduction in our revenues of $278 million. This performance reflects the impact of the more than $500 million in run rate cost savings secured during 2022, as well as our first-quarter reductions."
Despite continuing challenge in the housing market, Martell suggested being buoyed by positive trends: "Looking ahead, although the affordability and availability of new and existing homes remains challenging for the industry overall, at loanDepot, we expect to continue to benefit from seasonally higher revenues, as well as our ongoing cost reduction and productivity programs," he told shareholders.
"Together, these positive trends should continue to drive improving financial results over the course of the second quarter and the third quarter of 2023. Our focus on lowering costs and driving operating leverage should allow us to continue to remain in strong liquidity position."
Then there's the size of its cash balance: "By maintaining a sizable cash balance, $798 million as of March 31st, 2023, we believe we are positioned to continue to invest in our people, our platforms, and processes and benefit from the expected reductions in industry capacity," Martell said.
Focus on first-time homebuyers is part of the Vision
The company plans on focusing on first-time homebuyers as it seeks to stem further loss: "While we continue to reset our cost structure, we are also focused on the other pillars of Vision 2025, including capturing profitable revenue growth opportunities," Martell said.
"A significant component of Vision 2025 is reorienting our mortgage origination footprint around purpose-driven lending to support first-time homebuyers and diverse communities. We have already garnered recognition in this area," he added, citing The Wall Street Journal's naming the company as best mortgage lender for first-time homebuyers.
"As one of the top mortgage lenders in America, we believe our laser focus on serving first-time homebuyers will enable loanDepot to build relationships with customers for life, becoming the partner of choice for future lending and other home-related transactions," Martell said. "Our unique multichannel origination strategy contributed to revenue growth in the first quarter. Our direct, joint venture, and servicing business units all delivered growth in the quarter, while our in-market retail was impacted by seasonally lower homebuying activity."
Want to make your inbox flourish with mortgage-focused news content? Get exclusive interviews, breaking news, industry events in your inbox, and always be the first to know by subscribing to our FREE daily newsletter.