They better start saving hundreds of dollars now says realtor.com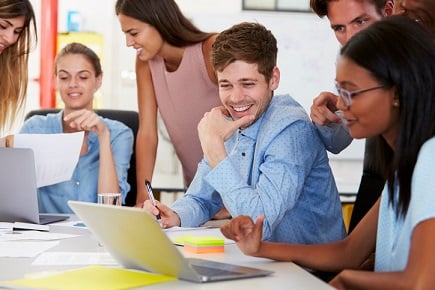 Today's 18 year olds want to own their own homes by the time they are 30 but with high prices that may be a big ask.
Gen Z homebuyers of 2031 will need to save $304 every month until then to be able to afford the median priced home with 10% down payment including closing costs.
The calculations by realtor.com assume a median price of a US home will be $386,310 in 12 years' time; that's 46% higher than the 2019 projected cost of $265,000; and it assumes that home values will increase by a modest average of just 3.2% each year.
Of course, for the markets where values will be higher than the median, Gen Zs will need to save significantly more to achieve their homeownership dreams.
For a median-priced home in San Jose, Calif. they will need to save $1,962 per month; for San Francisco it would be $1,439/mo; and for Los Angeles it would be $979/mo.
"Choosing to live in one of the U.S.'s larger and more expensive metros, especially on the West Coast, is going to make homeownership a difficult task, but that doesn't mean that Gen Z should give up on their dreams," said Danielle Hale, realtor.com's chief economist. "The most important thing they can do is start saving as much as possible early on and let compound interest do the heavy lifting for them. They may also want to consider more affordable areas or different down payment amounts."
Median Home Price in 2031 and Monthly Savings Requirements to Afford a Down
Payment Plus Closing Costs

Geography

Median
Home Price

5% Down
Payment/mo.

10% Down
Payment/mo.

20% Down
Payment/mo.

United States

$386,310

$191.96

$303.56

$526.76

San Jose-Sunnyvale-Santa Clara, Calif.

$2,496,370

$1,240.44

$1,961.62

$3,403.99

San Francisco-Oakland-Hayward, Calif.

$1,831,140

$909.89

$1,438.89

$2,496.90

Los Angeles-Long Beach-Anaheim, Calif.

$1,245,750

$619.01

$978.90

$1,698.68

Urban Honolulu, Hawaii

$1,204,240

$598.38

$946.28

$1,642.07

Oxnard-Thousand Oaks-Ventura, Calif.

$1,116,660

$554.86

$877.46

$1,522.65

San Diego-Carlsbad, Calif.

$1,095,530

$544.37

$860.86

$1,493.84

Bridgeport-Stamford-Norwalk, Conn.

$839,540

$417.16

$659.70

$1,144.78

Seattle-Tacoma-Bellevue, Wash.

$814,750

$404.85

$640.22

$1,110.97

Boston-Cambridge-Newton, Mass.-N.N.

$722,690

$359.10

$567.88

$985.44

New York-Newark-Jersey City, N.Y.-N.J.-Pa.

$699,340

$347.50

$549.53

$953.60

Portland-Vancouver-Hillsboro, Ore.-Wash.

$664,810

$330.34

$522.40

$906.52

Stockton-Lodi, Calif.

$628,400

$312.25

$493.79

$856.87

Sacramento--Roseville--Arden-Arcade, Calif.

$618,900

$307.53

$486.33

$843.92

Washington-Arlington-Alexandria, D.C.-Va.-Md.-W.Va. Metro

$609,410

$302.81

$478.87

$830.98

Denver-Aurora-Lakewood, Colo.

$603,490

$299.87

$474.22

$822.90

Riverside-San Bernardino-Ontario, Calif.

$550,280

$273.43

$432.40

$750.35

Miami-Fort Lauderdale-West Palm Beach, Fla.

$488,950

$242.96

$384.21

$666.72

Providence-Warwick, R.I.-Mass.

$471,300

$234.19

$370.34

$642.65

Salt Lake City, Utah

$456,770

$226.97

$358.93

$622.84

Fresno, Calif.

$454,630

$225.90

$357.24

$619.92

Colorado Springs, Colo.

$442,660

$219.96

$347.84

$603.60

Portland-South Portland, Maine

$426,310

$211.83

$334.99

$581.31

Worcester, Mass.-Conn.

$424,900

$211.13

$333.88

$579.38

Baltimore-Columbia-Towson, Md.

$417,290

$207.35

$327.90

$569.01

Hartford-West Hartford-East Hartford, Conn.

$412,660

$205.05

$324.26

$562.69

North Port-Sarasota-Bradenton, Fla.

$402,280

$199.89

$316.11

$548.54

New Haven-Milford, Conn.

$396,680

$197.11

$311.71

$540.90

Richmond, Va.

$392,170

$194.87

$308.16

$534.75

Austin-Round Rock, Texas

$384,530

$191.07

$302.16

$524.34

Las Vegas-Henderson-Paradise, Nev.

$378,240

$187.95

$297.22

$515.76

Minneapolis-St. Paul-Bloomington, Minn.-Wis.

$376,980

$187.32

$296.23

$514.04

Madison, Wis.

$374,210

$185.94

$294.05

$510.26

Bakersfield, Calif.

$374,200

$185.94

$294.04

$510.25

Philadelphia-Camden-Wilmington, Pa.-N.J.-Del.-Md.

$370,080

$183.89

$290.81

$504.63

Chicago-Naperville-Elgin, Ill.-Ind.-Wis.

$368,540

$183.13

$289.60

$502.53

Phoenix-Mesa-Scottsdale, Ariz.

$368,290

$183.00

$289.40

$502.19

Spokane-Spokane Valley, Wash.

$362,310

$180.03

$284.70

$494.04

Raleigh, N.C.

$361,990

$179.87

$284.45

$493.60

Charleston-North Charleston, S.C.

$361,520

$179.64

$284.08

$492.96

Durham-Chapel Hill, N.C.

$360,550

$179.16

$283.32

$491.64

Virginia Beach-Norfolk-Newport News, Va.-N.C.

$359,290

$178.53

$282.33

$489.92

Orlando-Kissimmee-Sanford, Fla.

$358,860

$178.32

$281.99

$489.33

Jacksonville, Fla.

$355,540

$176.67

$279.38

$484.81

Milwaukee-Waukesha-West Allis, Wis.

$351,010

$174.42

$275.82

$478.63

Boise City, Idaho

$348,280

$173.06

$273.67

$474.91

Dallas-Fort Worth-Arlington, Texas

$346,820

$172.33

$272.53

$472.92

Tucson, Ariz.

$341,800

$169.84

$268.58

$466.07

Springfield, Mass.

$341,630

$169.75

$268.45

$465.84

Cape Coral-Fort Myers, Fla.

$337,680

$167.79

$265.35

$460.45

Nashville-Davidson--Murfreesboro--Franklin, Tenn.

$335,030

$166.48

$263.26

$456.84

Albany-Schenectady-Troy, N.Y.

$333,560

$165.74

$262.11

$454.83

Allentown-Bethlehem-Easton, Pa.-N.J.

$332,160

$165.05

$261.01

$452.93

Tampa-St. Petersburg-Clearwater, Fla.

$326,780

$162.38

$256.78

$445.59

Houston-The Woodlands-Sugar Land, Texas

$313,220

$155.64

$246.13

$427.10

Albuquerque, N.M.

$303,470

$150.79

$238.46

$413.80

Palm Bay-Melbourne-Titusville, Fla.

$302,990

$150.55

$238.09

$413.15

New Orleans-Metairie, La.

$302,980

$150.55

$238.08

$413.14

San Antonio-New Braunfels, Texas

$296,390

$147.28

$232.90

$404.15

Charlotte-Concord-Gastonia, N.C.-S.C.

$293,620

$145.90

$230.72

$400.37

Atlanta-Sandy Springs-Roswell, Ga.

$289,810

$144.01

$227.73

$395.18

Deltona-Daytona Beach-Ormond Beach, Fla.

$289,500

$143.85

$227.49

$394.76

Birmingham-Hoover, Ala.

$283,380

$140.81

$222.68

$386.41

Kansas City, Mo.-Kan.

$283,000

$140.62

$222.38

$385.89

Baton Rouge, La.

$273,510

$135.91

$214.92

$372.95

Columbus, Ohio

$272,020

$135.17

$213.75

$370.92

Grand Rapids-Wyoming, Mich

$265,840

$132.09

$208.89

$362.49

Lakeland-Winter Haven, Fla.

$265,310

$131.83

$208.48

$361.77

Detroit-Warren-Dearborn, Mich

$265,040

$131.70

$208.27

$361.40

St. Louis, Mo.-Ill.

$258,870

$128.63

$203.42

$352.99

Des Moines-West Des Moines, Iowa

$258,700

$128.55

$203.28

$352.76

Knoxville, Tenn.

$258,220

$128.31

$202.91

$352.10

Omaha-Council Bluffs, Neb.-Iowa

$254,040

$126.23

$199.62

$346.40

Harrisburg-Carlisle, Pa.

$252,780

$125.61

$198.63

$344.68

Memphis, Tenn.-Miss.-Ark.

$251,170

$124.81

$197.37

$342.49

Chattanooga, Tenn.-Ga.

$247,880

$123.17

$194.78

$338.00

Greensboro-High Point, N.C.

$247,630

$123.05

$194.59

$337.66

Columbia, S.C.

$246,090

$122.28

$193.38

$335.56

Indianapolis-Carmel-Anderson, Ind.

$245,850

$122.16

$193.19

$335.24

Cincinnati, Ohio-Ky.-Ind.

$245,380

$121.93

$192.82

$334.59

Buffalo-Cheektowaga-Niagara Falls, N.Y.

$241,970

$120.23

$190.14

$329.94

Louisville/Jefferson County, Ky.-Ind.

$239,440

$118.98

$188.15

$326.49

Rochester, N.Y.

$237,220

$117.87

$186.41

$323.47

Greenville, N.C.

$236,380

$117.46

$185.75

$322.32

Jackson, Miss.

$234,010

$116.28

$183.88

$319.09

Tulsa, Okla.

$232,540

$115.55

$182.73

$317.09

Augusta-Richmond County, Ga.-S.C.

$231,870

$115.22

$182.20

$316.17

Syracuse, N.Y.

$230,110

$114.34

$180.82

$313.77

El Paso, Texas

$226,170

$112.38

$177.72

$308.40

Cleveland-Elyria, Ohio

$224,970

$111.79

$176.78

$306.76

Winston-Salem, N.C.

$224,580

$111.59

$176.47

$306.23

Pittsburgh, Pa.

$223,740

$111.18

$175.81

$305.09

Oklahoma City, Okla.

$220,200

$109.42

$173.03

$300.26

Dayton, Ohio

$209,060

$103.88

$164.28

$285.07

Scranton--Wilkes-Barre--Hazleton, Pa.

$204,930

$101.83

$161.03

$279.44

Akron, Ohio

$204,110

$101.42

$160.39

$278.32

Little Rock-North Little Rock-Conway, Ark.

$198,070

$98.42

$155.64

$270.08

Wichita, Kan.

$195,910

$97.35

$153.94

$267.14

Toledo, Ohio

$179,850

$89.37

$141.32

$245.24

McAllen-Edinburg-Mission, Texas

$140,980

$70.05

$110.78

$192.24

Youngstown-Warren-Boardman, Ohio-Pa.

$136,960

$68.05

$107.62

$186.76