RE/MAX says sales cooled, prices moderated, inventory recovers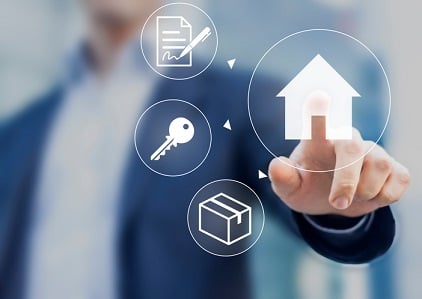 Home sales in December declined 12.1% year-over-year according to new figures from RE/MAX.
The drop was the largest in the 10-year history of the firm's National Housing Report which covers 53 metro areas. It was also the fifth straight monthly year-over-year decline.
There was also a new record set for growth in inventory with a 4.6% rise year-over-year and marking the third consecutive month of increase, snapping a decade-long streak of tighter markets.
"December's inventory gain, continuing the three-month growth trend, is welcome news," said RE/MAX CEO Adam Contos. "The market remains choppy and there's still a long way to go, but these gains represent steps toward a balanced market, which in the long run is healthy for both buyers and sellers."
Prices up but growth slowed
Prices continued higher in 2018 with the median sold price of $258,500 seen in June marking a record high. But December saw the year's smallest year-over-year gain (2.1%) and far below the 8.1% previous annual gain.
"Home sales have cooled, especially during the second half of 2018, but that was inevitable given the strong seller's market that has persisted for nearly a decade," Contos said. "We believe sales activity can pick back up if the pace of price escalation continues to moderate, interest rates tick further downward, and wage growth continues."
Closed transactions down in December
Of the 53 metro areas surveyed in December 2018, the overall average number of home sales is down -8.5% compared to November 2018, and down -12.1% compared to December 2017. None of the 53 metro areas experienced an increase in sales year-over-year.