"Housing remains exhibit number one for why we expect the recession to be modest"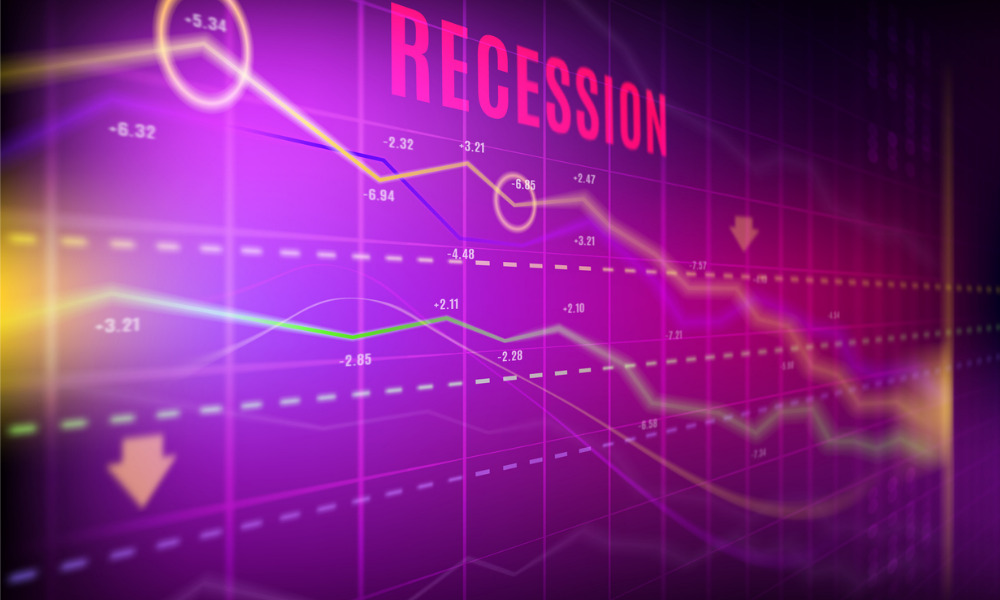 The housing market continues to play a pivotal role in shaping expectations for an upcoming modest recession, according to the latest monthly commentary from Fannie Mae's Economic and Strategic Research (ESR) Group.
The group said the US economy is still on track to experience a modest recession in the second half of the year. While the timing of the recession remains uncertain, the ESR Group believes it is inevitable as a result of high consumer spending and monetary policy tightening.
"Consumer spending remains unsustainably high compared to incomes, and that recession is the typical conclusion to a monetary policy tightening regimen," the group said. "However, the usual channels through which monetary policy helps slow the economy may be disrupted, as evidenced by recent increases in new auto sales resulting from improving supply conditions and a more upbeat outlook from homebuilders."
Notably, housing's performance stands out as a leading indicator, presenting a mixed picture of the overall economic outlook.
Read next: Mortgage rates could soar by 22% if U.S. defaults on debt – Zillow
"Housing remains exhibit number one for why we expect the recession to be modest," said Fannie Mae chief economist Doug Duncan. "It continues to outperform our expectations, and we expect that its relative strength will help kickstart the economy into expanding again in 2024."
While existing home sales decline due to affordability constraints and tight inventory, the new home market shows promise. However, credit conditions, slower rent growth, and higher vacancy rates may impact multifamily starts. With inflation persisting and risks leaning towards further tightening, Fannie Mae urges caution while adopting a wait-and-see approach.
"There are select data available to support several alternative views of the path of the economy, though we maintain our view that a modest recession will begin in the second half of 2023," Duncan said. "Inflation has been resistant to Fed efforts to drive it down, and we view the risks to our baseline forecast as tilted toward more tightening rather than easing – although, for the moment, the Fed has adopted a wait-and-see approach."
Can hardly keep up with the latest mortgage news? Get exclusive interviews, breaking news, and industry events in your inbox, and always be the first to know by subscribing to our FREE daily newsletter.