Closely tied to price changes, home values decline significantly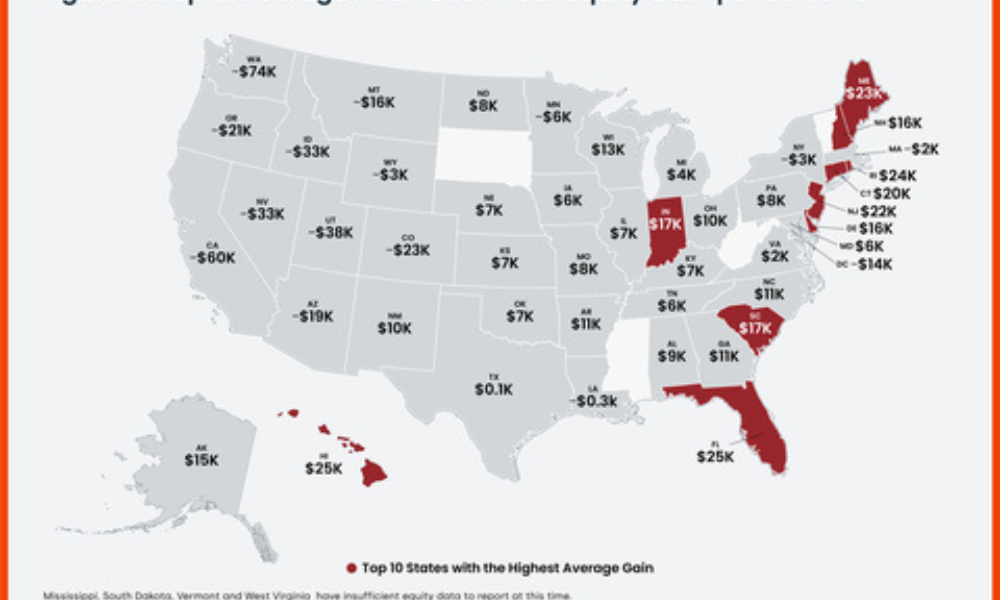 With home prices cooling off, US mortgage holders saw their home equity decline for the first time in over a decade.
The average mortgage borrower saw home equity decline by $5,400 (or 0.7%) annually in the first quarter of 2023, a new report from CoreLogic revealed. Collectively, property owners lost $108.4 billion in home value, the first equity loss since 2012.
"Home equity trends closely follow home price changes," CoreLogic chief economist Selma Hepp said. "As a result, while the average amount of equity declined from a year ago, it increased from the fourth quarter of 2022, as monthly home prices growth accelerated in early 2023. The average US homeowner now has more than $274,000 in equity — up significantly from $182,000 before the pandemic."
Despite the decrease, CoreLogic noted that home equity remained solid, with the number of properties with negative equity – also known as underwater properties – unchanged from the previous quarter at 1.2 million homes, or 2.1% of all mortgage properties. Year over year, however, the number of homes in negative equity increased by 4% from 1.1 million homes, or 2% of all mortgaged properties.
Borrowers with equity positions near (+/- 5%), the negative equity cut-off, are most likely to move out of or into negative equity as prices change, according to ATTOM. In Q1, 145,000 homes would regain equity if home prices rose by 5%, but if home prices declined by 5%, 213,000 properties would fall underwater.
"While homeowners in some areas of the country who bought a property last spring have no equity as a result of price losses, forecasted home price appreciation over the next year should help many borrowers regain some of that lost equity," Hepp said.
Want to keep up with the latest mortgage news? Get exclusive interviews, breaking news, and industry events in your inbox, and always be the first to know by subscribing to our FREE daily newsletter.