San Diego-based firm currently operates more than 200 retail branches in 32 states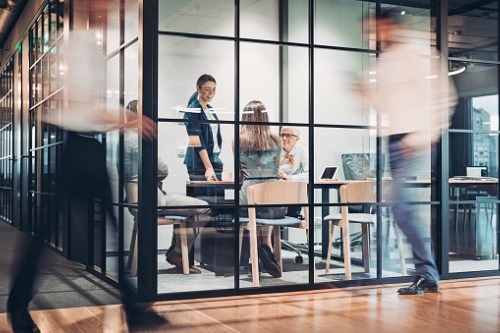 Guild Mortgage has opened its first branches in Ohio, furthering its expansion in the Midwest.
The new branches in Columbus and Dayton will be led by branch managers Aric French and Nick Angelo. French, who has eight years of mortgage experience, will oversee a team of four, including sales manager Todd Sindergard, loan officers Yanjana Adhikari and Benjamin Khan, and originating loan officer assistant Dalton Summers.
Meanwhile, Angelo will work together with loan officer Justin Williams in the Dayton location. Angelo brings four years of mortgage lending experience and is a CMA CERTIFIED MORTGAGE ADVISOR 1 licensed in Indiana, Kentucky, Florida and Tennessee, in addition to Ohio.
"We look forward to expanding into the Ohio market with the addition of Aric and his team," said Eric Weiss, regional vice president with Guild, who oversees the Columbus branch. "Aric and the team helped more than 500 families achieve the dream of homeownership last year, demonstrating the strong relationships and trust they have in the community."
"Ohio is one of the more affordable real estate markets in the country and provides great options for first-time homebuyers or those looking to purchase their next home," said Shayla Gifford, a district manager with Guild overseeing the Dayton branch. "We're pleased to welcome Nick and Justin to our team and to be opening our doors in this growing market. Nick is very knowledgeable about the mortgage process, and with Guild's loan programs and technology at his disposal, he'll be able to serve more customers in the greater Dayton area."
The San Diego-based mortgage company has approximately 4,400 employees operating from more than 200 retail branches in 32 states. In recent years, the company has expanded in the Midwest, acquiring St. Louis-based Cornerstone Mortgage in early 2018, a move that added 17 offices in Missouri, Illinois and Kansas. Additionally, Guild opened three branches in North Dakota in 2017 and expanded into Wisconsin in 2019.