Homebuilder sentiment remains on firm ground but edges downward slightly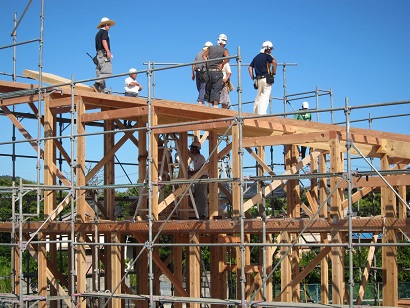 Builder confidence in the market for new single-family homes remained generally good in October despite edging down two points to 63 on the National Association of Home Builders/Wells Fargo Housing Market Index.
"Even with this month's drop, builder confidence stands at its second-highest level in 2016, a sign that the housing recovery continues to make solid progress," NAHB Chairman Ed Brady said. "However, builders in many markets continue to express concerns about shortages of lots and labor."
"The October reading represents a mild pullback from a jump in September, and indicates that the housing market continues to make slow and steady gains," said NAHB Chief Economist Robert Dietz. "Moreover, mortgage rates remain low and the HMI index measuring future sales expectations has been over 70 for the past two months. These factors will sustain continued growth in the single-family market in the months ahead."
Two of the three HMI components posted losses this month. The component that measures current sales conditions saw a two-point drop to 69, while the component gauging buyer traffic dropped one point to 46. However, the component measuring sales expectations for the next six months rose one point to 72.
The three-month average for regional HMI scores was up in all four regions of the country. The West increased two points to 75, while the Northeast, Midwest and South each saw one-point gains, rising to 43, 56 and 65, respectively.