Women in real estate financing supported by new initiative… Young Americans driving housing market says Zillow… Builder confidence slips…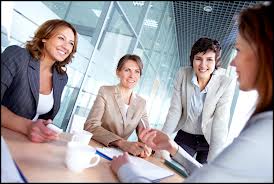 Women in real estate financing supported by new initiative
A new initiative has been announced by the Mortgage Bankers' Association which aims to support women in the real estate finance industry.

"mPower is designed to recognize and promote the rise of women in the real estate finance industry, as well as the overall workforce," said Marcia Davies, COO of the Mortgage Bankers Association. "Our goal is to provide information, events and a networking platform to help women maximize their overall potential."

The MBA's president and CEO David H Stevens commented that addressing the needs of women in the workforce is vital to the success of the real estate finance industry.

Young Americans driving housing market says Zillow
The Millennial generation is a key part of the recovery of the housing market with buyers aged under 36 representing half of today's buyers.

Zillow's report on Consumer Housing Trends reveals that 47 per cent of buyers and 63 per cent of sellers are doing so for the first time but share long-held views on homeownership with previous generations.

"Young home buyers and sellers share their grandparents' romantic notions about homeownership, and we're finally seeing their home buying dreams come true in the data," said Jeremy Wacksman, Zillow Group chief marketing officer. "These savvy consumers are doing things differently: they juggle shopping for homes to buy and rent at the same time, and they bring deep research and their vast social networks to the process."

First-time buyers are renting for longer and 52 per cent of buyers said that they considered renting as an alternative to buying when shopping for a home.

The report also shows that a third of buyers are relying on gifts, loans or cashing in retirement savings in order to finance a downpayment and 56 per cent save a little at a time for their downpayment.

Builder confidence slips
Confidence among builders in the market for single-family homes has eased slightly in October.

The National Association of Home Builders says that its Housing Market Index in association with Wells Fargo was down 2 points to 63 this month but remains on solid ground.

Shortages of labor continue to be a major issue for builders along with a lack of available lots.

NAHB chief economist Robert Dietz says that the housing market continues to show slow and steady gains and he remains optimistic for the future.

"Mortgage rates remain low and the HMI index measuring future sales expectations has been over 70 for the past two months. These factors will sustain continued growth in the single-family market in the months ahead," Dietz said.