The president of the Dallas Fed says the central bank should put its rate-hike plans on hold until it gets a better idea of where the economy is heading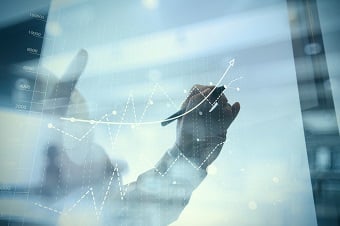 The Federal Reserve should halt its interest-rate hikes until it gets a better idea of where the economy is headed, the president of the Dallas Fed said Thursday.
Dallas Fed President Robert Kaplan told Bloomberg that slowing global growth, weakness in interest-rate-sensitive industries and tightening financial conditions – including a steep stock-market decline – mean that the central bank should hold off on further increases for now.
"I think those three issues are affecting the market, but they're also affecting my thinking about monetary policy," Kaplan said. "It's gonna take some time to see the depth and breadth of those three issues."
The Fed hiked rates four times last year, with the last hike coming just two weeks ago. The December rate increase came in spite of indications that the US economy is weakening and a slowing stock market. The Fed indicated that two more increases are likely in 2019 – but market analysts don't think that will happen, according to a CNBC report. Markets are pricing in less than a 10% chance of a hike before the end of the year.
"My own view is we shouldn't take any further action on interest rates until these issues are resolved for better or for worse," Kaplan told Bloomberg. "So I would be an advocate of taking no action, for example, in the first couple of quarters of this year."
Kaplan is a nonvoting member of the Federal Open Market Committee, the central bank's policymaking body.