Servicers of Fannie Mae mortgages can offer forbearance to homeowners impacted by last week's hurricane – even if they can't contact the homeowners due to the storm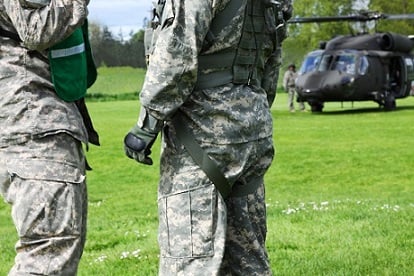 There are options available for mortgage assistance to those impacted by Hurricane Matthew, according to Fannie Mae.

Under Fannie's guidelines for single-family mortgages, servicers can grant a period of forbearance to any borrower affected by a natural disaster. Additional forbearance can be granted with Fannie Mae approval, and servicers can delay foreclosure sales and other legal proceedings in disaster-affected areas.

"We understand that many families and communities are hurting as they deal with the damage caused by Hurricane Matthew. Fannie Mae and our servicers stand with homeowners who have been impacted by these extremely challenging conditions," said Malloy Evans, vice president of servicing at Fannie Mae. "We are working with our servicers to ensure assistance is offered to borrowers and communities in need. Our thoughts are with all of those who have been impacted."

Read more: Hurricane Matthew could put 2 million homes at risk – report

Under Fannie's disaster relief guidelines, servicers can temporarily suspend or reduce a homeowner's mortgage payments for up to 90 days if the servicer believes a natural disaster has impacted the value or habitability of a property, or if the disaster has affected a homeowner's ability to make payments, according to a Fannie Mae news release. Servicers can grant temporary relief even if the disaster has prevented them from immediately contacting affected homeowners.

If the servicer can contact the homeowner, forbearance can be offered for up to six months. That forbearance can also be extended an additional six months for homeowners who were current or ninety days or less delinquent when the disaster occurred, according to Fannie Mae.