In the latest bad news for the bank, the Better Business Bureau has removed its accreditation – and it will be a number of years before Wells Fargo can hope to get it back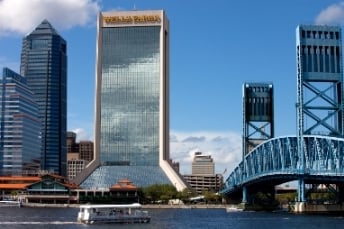 Wells Fargo can't catch a break after revelations that it opened 2 million unauthorized customer accounts. States are falling over themselves to withdraw their business from the embattled bank. Its CEO, John Stumpf, was forced to step down. And now it has list its accreditation with the Better Business Bureau.
The BBB stripped Wells Fargo's accreditation following the bank's settlement with regulators over the scandal, according to a Charlotte Observer report. The government penalties pushed the bank below the "B" rating – the minimum required to retain accreditation. The bank currently has a "C-" rating, according to the Observer.
Tom Bartholomy, president of the Better Business Bureau of the Southern Piedmont, told the Observer that Wells Fargo's loss of accreditation was "quite remarkable." He said that in his 34 years with the BBB, the bank is the largest company he's seen have its accreditation revoked.
On its website, the BBB states that the bank's accreditation was revoked due to "government action(s) against the business," including the September settlement that included a $100 million fine from the Consumer Financial Protection Bureau.
Read more:
Bartholomy told the Observer that the government's actions will remain on the bank's BBB record for three years.
"There's nothing they can do to cure this, so they're going to be out for at least a three-year period of time," he said.
Wells Fargo said in a statement that it would "continue to work hard to restore our customers' trust."