Brokers ruminate about the impact the trade association has had on their careers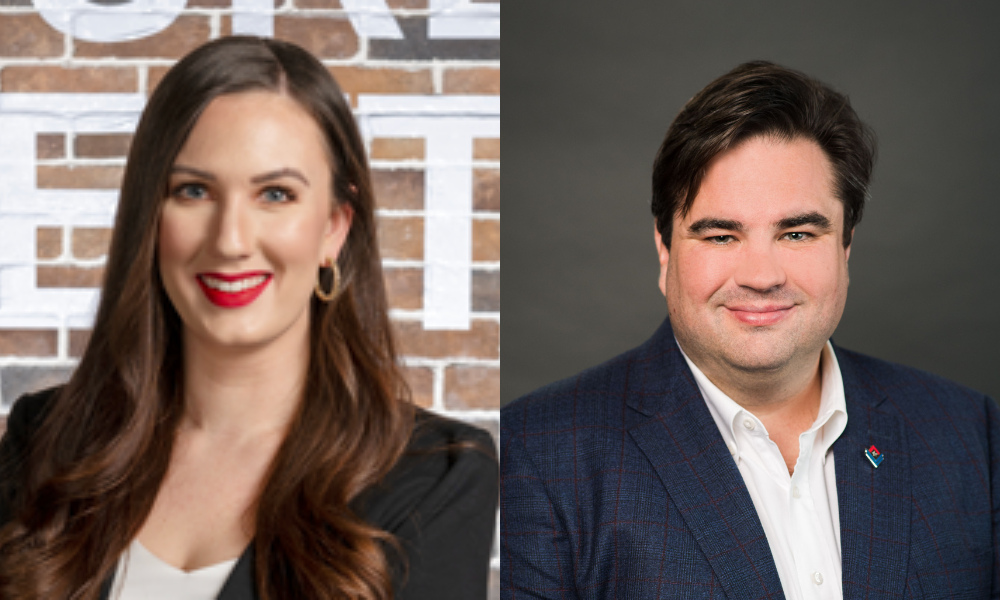 The recent AIME on Tour spot in Denver put a spotlight on the spirit of collegiality the Association of Independent Mortgage Experts (AIME) has engendered among its roughly 65,000 members.
Dan Lourenco, a loan consultant at Mortgage Navigators and AIME member, attended the recent conference. He told Mortgage Professional America what AIME has been able to do for his career.
"AIME has created a good community of sharing ideas versus being gatekeepers and territorial," he said. "Everyone is there to help everyone else better. You can see that people genuinely care, and AIME has connected the right people," the 40-year-old Hall of AIME inductee said.
Demurring on whether he is still considered young, he nonetheless touted the group's youthful vibe that yields a certain energy to its machinations. "AIME has got more of a young, tech modern kind of vibe than the old trade school/booth kind of aspect," Lourenco said. "They're more modern and have had some awesome leaders."
He singled out AIME's CEO Katie Sweeney (pictured top left) as an example of that leadership, calling the young leader "dynamic." Lourenco also had praise for Brendan McKay (pictured top right), owners of Maryland-based McKay Mortgage who serves as president of broker advocacy for AIME.
Read more: Broker works with mom, defies odds
"He sacrificed his career to do the good for the channel," Lourenco said of McKay. "There's not too many people who would do that, sacrifice their time."
He noted the simpatico nature of both Sweeney and McKay: "They're friends, they're working together, having fun with their careers thinking long rather than missing out on a couple deals," he said.
The Denver gathering earlier this month was one in a series of regional networking events designed to connect the organization's members, independent mortgage brokers and wholesale mortgage professionals. The tour stops provide those in the industry with opportunities to secure updates about important initiatives while learning how to get involved in advocating for the broker community.
Mike Socha, president of Socha Lending Group, echoed such praise. But his compliments were forged well before the conference dating to development of Arive, which the group dubbed as "the complete origination platform for independent mortgage brokers."
Socha said he worked closely with Sweeney during development of Arive, for which she previously worked as senior vice president before taking the CEO reins. In that role, Sweeney introduced a widely used portal that provides an all-encompassing technology solution for wholesale brokers.
Read next: "We were overpaid for a couple of years, and it was too easy"
"I actually helped AIME to create Arive, the software a lot of brokers are using," Socha said. "I helped AIME to make that four years ago. He said he had a unique perch in working alongside the leadership team than most members are afforded by virtue of his experience with the Arive development.
"I think Katie is an amazing person, in general and outside of AIME," Socha said. "All the charisma, all the industry knowledge all the different things she's able to do is a great thing. Then, to be able to take that and restructure what AIME is doing and be able to create the committees and ask: What is the purpose? What do brokers want? What are we actually moving towards? And then have different groups of brokers to volunteer their time and move our industry forward has been completely revolutionary. The fact there's an entire government affairs committee! That they started a PAC!"
AIME made a concerted effort to secure strong sponsorship for this year's slate of events, officials previously announced. Among the sponsors were 25 wholesale industry partners committed to growing the broker channel further, officials said. Niche leaders were also sought, including Change Wholesale, a diverse leader offering options to support underserved communities and the only CDFI-approved provider in the US. Another was ACC Mortgage and NextUs Lending, both specializing in non-QM.
AIME's several member campaigns throughout the year include the annually staged Fuse National Conference in Las Vegas, the Spark program, which encourages equity and inclusion in the wholesale channel, Ignite training initiative that drive new employment opportunities in the wholesale mortgage industry and equip broker-owners with high-quality education, National Mortgage Brokers Day created to raise awareness of the market and educate consumers on the benefits of working with an independent lender, and Hall of AIME, the first awards ceremony for independent mortgage professionals.