Lender agrees to sell remaining mortgage business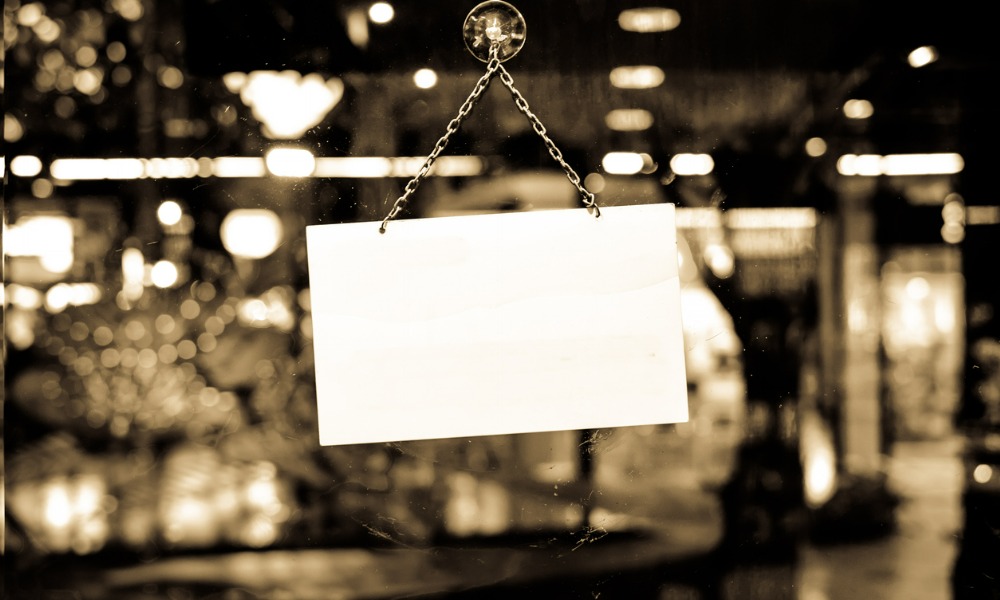 A month after selling its wholesale originations business, Home Point Capital revealed that it has signed a merger deal with mortgage servicer Mr. Cooper.
In an 8-K filing released Wednesday, Mr. Cooper announced entering a definitive agreement to acquire all outstanding shares of Home Point for roughly $324 million in cash. Mr. Cooper will fund the remainder of the acquisition through MSR financing lines and existing liquidity.
After the merger is complete, Mr. Cooper will assume $500 million in outstanding Home Point 5% senior notes and shut down the remaining Home Point operations, according to the firm's investor presentation. The transaction is expected to close in the third quarter of 2023.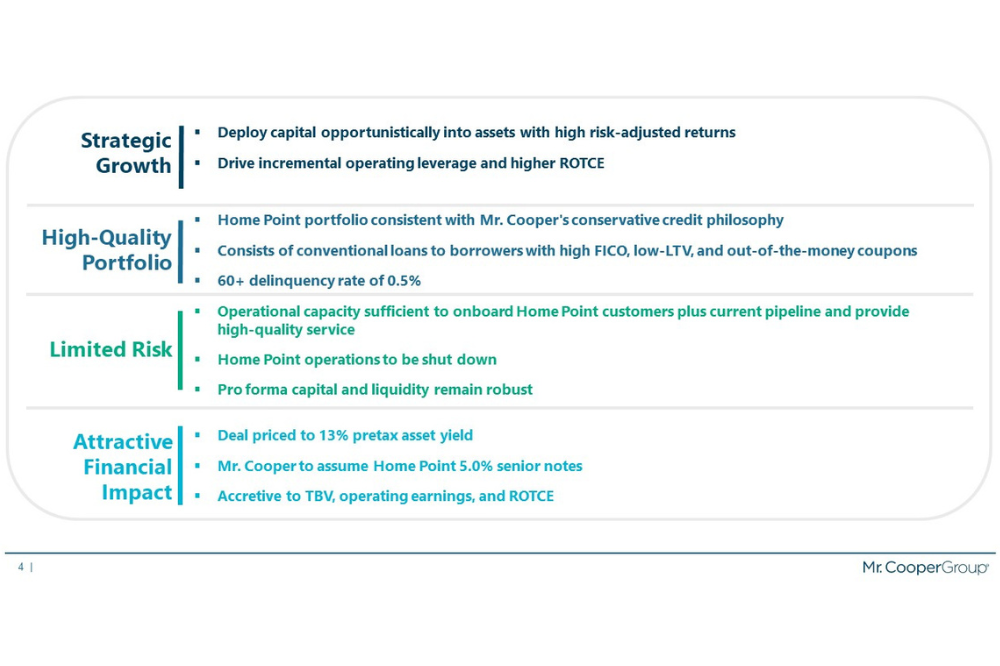 "This acquisition is consistent with our strategy of growing our customer base, deploying our capital with a focus on attractive risk-adjusted returns, and maintaining a very strong balance sheet," said Jay Bray, chairman and CEO of Mr. Cooper. "Home Point has amassed an impressive servicing portfolio, consisting of conventional loans to borrowers with high FICO scores, low coupons, and strong equity cushions. We look forward to welcoming these customers to Mr. Cooper and providing them with a high-quality, personalized, and friction-free experience."
Read next: The Loan Store transaction showcases brokers' growing role
Mr. Cooper chief financial officer Kurt Johnson added: "Thanks to our strong operations and technology, we have the capacity to onboard this portfolio, with a focus on ensuring a positive customer experience. The senior notes we're assuming from Home Point serve as a low-cost source of funding and contribute to an attractive rate of return on this transaction."
Want to make your inbox flourish with mortgage-focused news content? Get exclusive interviews, breaking news, industry events in your inbox, and always be the first to know by subscribing to our FREE daily newsletter.