"The originations market is starting to recover"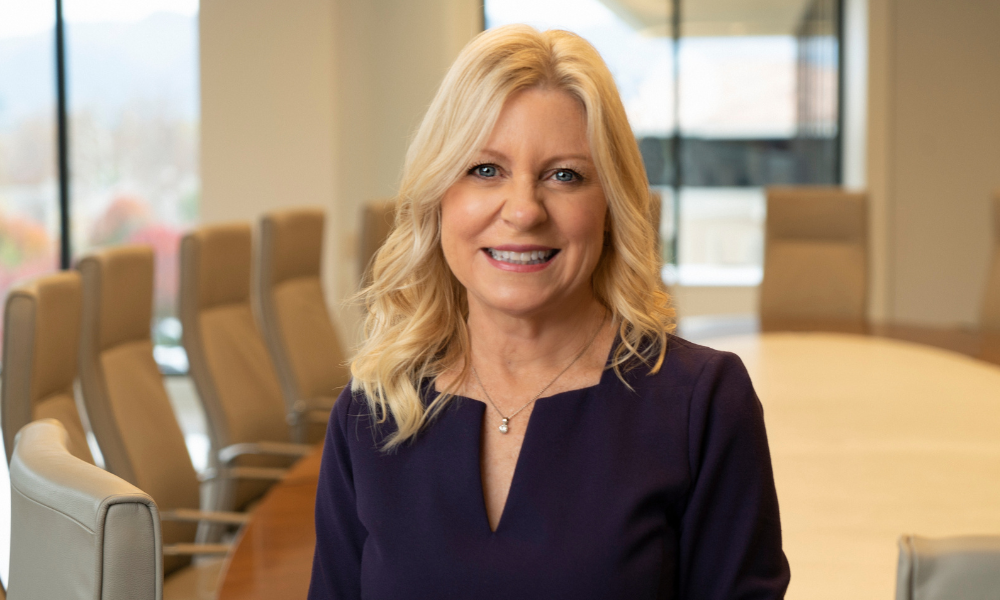 A crystal ball, a crystal ball. Our kingdom for a crystal ball.
It's difficult to predict market changes without the aid of such tools of folklore presumably used to foresee potential outcomes of future events. Instead, one turns to experts in the field – informed by precedent and shaped by economic cycles – to portend what may lie ahead after a tumultuous, uncertain shift.
Mortgage Professional America turned to Kim Nichols (pictured), senior managing director at Pennymac, for insight. She leads the Pennymac TPO division, working alongside small broker shops and individual brokers.
"It's easy to read that originations in 2023 are going to be down relative to 2022," she said during a telephone interview. "But we see that as primarily being driven by low volume in the first quarter and the full remaining three quarters of this year are going to be better."
The most corrosive effects of the downward cycle may be behind us, she suggested. "We're seeing the worst is behind us in terms of originations," she said. "Based on everything we're reading, there's enough consensus that tells us the originations market is starting to recover, and we're rebounding out of that."
Sorry, that refi wave has long sailed
As far as refinancing opportunity, not so much. Primarily across 2019-20, record level of refinancing yielded low-hanging fruit for brokers – many of them having to do a hard pivot to the purchase market after the goods dried up. With mortgage rates now hovering at around 7% -- compared to the 2% to 3% range that ruled at the peak of refi – another boom in refinancing activity is unlikely to be seen for a while.
"There's not going to be a robust refi market anytime soon," Nichols said. "I think the full market opportunity will stay in this range and remain dominant for the remainder of this year and early next year."
Given the current climate, she provided some advice for brokers and loan officers: "It's about remaining focused on expanding your referral sources – being present and visible in your market right now," she said. "And we really think this is a good time for professional growth, investing in your own technical skills and development – learn new products, learn new skills, and maybe do something a little different in terms of your quest to expand your referral base."
The corporate culture at Pennymac places a premium on such professional development, she noted. "We at Pennymac TPO really believe in strongly investing in professional development now because the market will recover. None of us are in this business for what the market is right now. We all know it's cyclical and it's a challenging environment but all the things we do now – the way we use our time and resources now – will play out strongly as we recover from this in the next cycle. The things we do today are very, very important to how we come out of this."
She speaks from 30 years' worth of experience
Nichols speaks from experience, as a top industry leader with more than 30 years of experience. Under her leadership, according to her company literature, Pennymac has quickly become one of the top wholesale lenders in the US.
Nichols joined Pennymac in 2011 as part of the core leadership team charged with building the foundation for what is now the largest correspondent investor in the country. She spent the beginning of her career in secondary marketing and capital markets, followed by 10 years of experience in the mortgage insurance space, where she further expanded her expertise and gained deeper insights into the credit aspects of mortgage finance. She later became a recognized leader in the correspondent channel, including positions at GMAC RFC and Bank of America.
Recently, she joined the board of directors for the California Mortgage Bankers Association (CMBA), to help support its mission in representing the residential and commercial real estate finance industry before all government and regulatory agencies. In 2022, MPA included Nichols in its Mortgage Global 100 list, which highlights renowned industry leaders driving forward innovations to carry the mortgage sector into a new era.
Want to make your inbox flourish with mortgage-focused news content? Get exclusive interviews, breaking news, industry events in your inbox, and always be the first to know by subscribing to our FREE daily newsletter.