Firm plans to make a huge comeback in home lending space through the acquisition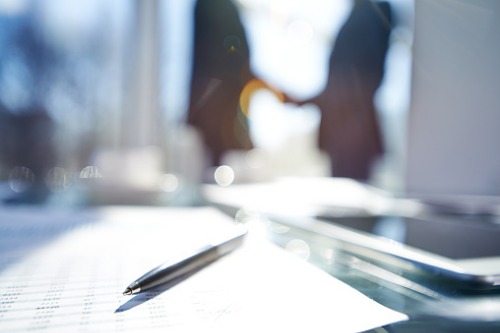 New York Community Bancorp (NYCB) said Monday that it is acquiring Flagstar in an all-stock merger deal.
In a statement, the firms announced that they have reached a definitive merger agreement valued at approximately $2.6 billion. Flagstar shareholders will get 4.0151 shares of New York Community common stock for each Flagstar share they own as part of the deal.
Once the merger is closed, NYCB shareholders will represent approximately 68% of the combined company and Flagstar shareholders in the merger are expected to represent approximately 32% of the combined company.
The new company will have over $87 billion in assets and operate nearly 400 traditional branches in nine states and 87 loan production offices in 28 states. It will be headquartered in Long Island, NY, with regional headquarters in Troy, Mich. The combined company will keep the Flagstar Bank brand in the Midwest. Flagstar's mortgage division will also maintain the Flagstar brand, while other states will retain their current branding.
Thomas Cangemi will serve as president and CEO of the combined company, and Alessandro DiNello, Flagstar's current president and CEO, will become non-executive chairman. Meanwhile, John Pinto, chief financial officer of NYCB, will serve as senior executive vice president and chief financial officer of the new company. Lee Smith will continue to lead the mortgage unit as senior EVP and president of mortgage. Reginald Davis will spearhead consumer and commercial banking as senior EVP and president of banking.
"The combination of our two companies will allow each of us to continue our transformation to a full-service commercial bank by broadening our product offerings while expanding our geographic reach with no branch overlap," Cangemi said. "The merger of our two organizations will provide us with a larger platform, a more robust product offering, a strong employee talent pool, and significant balance sheet size to accelerate our transformation into a high performing commercial bank."
The firms said that they will combine the best talent from both companies for the remaining key positions. The board of directors will be comprised of 12 directors – eight from NYCB and four from Flagstar.
"For Flagstar, this is a unique opportunity," said Alessandro DiNello, president and CEO of Flagstar Bancorp. "With our existing Flagstar platform, we had every expectation of continuing to build on our success as a leader in creating value in the mid-size bank space. Now, in partnership with NYCB, we are positioned to further accelerate everything we've been doing during my tenure as Flagstar's CEO to build a best-in-class commercial bank, supported by one of the best mortgage and servicing businesses in the country."
The move makes NYCB, which reduced its mortgage lending activity years ago, a top player in the industry once again. Flagstar is the 18th biggest mortgage originator in the country, the 16th largest US servicer, and the third in the warehouse lending space, according to data from Inside Mortgage Finance.
The merger is expected to be completed by the end of the year, subject to customary closing conditions, as well as regulatory and shareholder approvals.