The prestigious list includes 20 outstanding finance professionals from Australia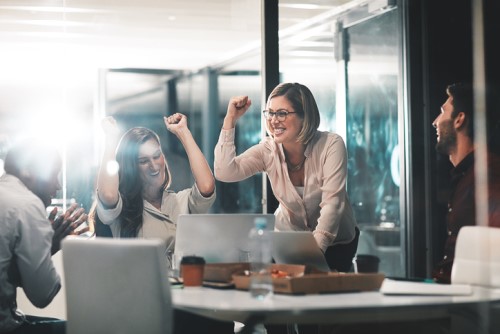 Twenty Australian finance professionals made it into the Mortgage Global 100 this year, showing the strength of the country's contribution within the world of lending.
Now in its second year, the annual list shines a spotlight on outstanding professionals who are making a positive difference and driving growth within the industry. Compiled by Mortgage Professional America in conjunction with sister publications – Canadian Mortgage Professional, Mortgage Professional Australia, Australian Broker, and NZ Adviser, the list reflects lending excellence on a global stage and features the best of the best from the US, Canada, Australia, New Zealand, and the UK.
At home, this year's list included a diverse mix of brokers as well as members of the lending and aggregation community.
Honoured in the Mortgage Global 100 for the first time, owner and principal broker of Astute Ability Finance Group Mhairi MacLeod said she was "thrilled" to be named in the prestigious list.
"To me, it just goes to show when you are dedicated to what you do, having a positive attitude causes a chain reaction of positive thoughts, events and outcomes," she said.
"It's a catalyst that sparks extraordinary results."
All Australian-based finance professionals on the list are:
Cory Bannister – senior vice president and chief lending officer, La Trobe Financial
Josh Bartlett – managing director for MAB Melbourne, Mortgage Advice Bureau
Robert Bell – CEO, 86 400
Kathy Cummings – general manager, broker, BOQ
Melanie Evans – head of retail bank, ING Australia
Jeremy Fisher – managing director and founder, 1st Street Financial
Mark Haron – executive director, Connective
Mark Hewitt – general manager of industry and partnership development, AFG
Adrian Lee – founder and managing director, Catalyst Group
Darren Little and Simon Orbell – CEO and director/senior mortgage adviser, Smartmove
Professional Mortgage Advisors
William Lockett – managing director, Specialist Finance Group
Mhairi MacLeod – owner and principal broker, Astute Ability Group
Scott McWilliam – CEO, Resimac
Susan Mitchell – CEO, Mortgage Choice
John Mohnacheff – group sales manager, Liberty