"Our focus is on ripping apart what you thought you knew in terms of how a real estate transaction should be closed"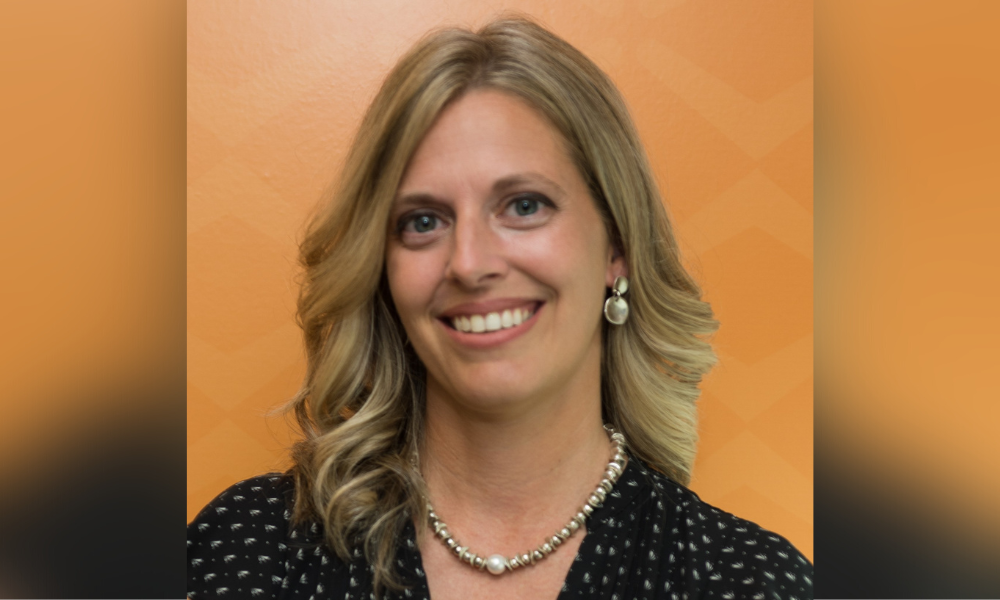 This article was produced in partnership with Axess Law Professional Corporation.
Desmond Devoy, of Canadian Mortgage Professional, sat down with Lena Koke, chief executive officer, Axess Law Professional Corporation, to find out how she is turning the real estate transaction model on its head with a more client-focussed, tech-first approach.
What was once considered impossible is now possible.
What was once improbable is now a regular occurrence and becoming mundane.
"Changes that probably should have been made years ago," were suddenly brought into being because of the pandemic, said Lena Koke (pictured), chief executive officer for Axess Law Professional Corporation in Toronto. "Pre-COVID we had been lobbying the provincial government for a couple of years for virtual closings, virtual signups. I would say that this government actually has been very open to change. Things take time."
Her company started building software a few years ago to ensure that client communication was streamlined, frequent and proactive, and transactions were closed with short turnaround times. Fully virtual closings were still prohibited and "we had anticipated it would take a couple of more years for the government to hopefully push through the changes we needed and everyone wanted. But then, all of a sudden, COVID comes and the impossible is suddenly possible."
With the pandemic came new emergency powers from the province that "suddenly allowed us to do all these things that were commonplace in other professions, such as virtually signing documents…all of a sudden, these ambitions we had, which were previously blocked by various rules and pieces of legislation, were well within reach."
As with any industry, communication is key, and technology can make it easier for everyone to literally and figuratively be on the same virtual page.
Koke sees mortgage brokers and real estate agents as her partners, since "they trust us enough to refer their clients and we take care of our partners, we take care of our clients."
"We have to put ourselves in the shoes of our partners. Imagine you're a broker, and you've worked around the clock to arrange a mortgage for a client. This client may be a first-time homebuyer, they made need a quick, 48-hour closing, there are any number of details which may be crucial for us to be aware of us and address accordingly for this transaction to close on time. Or close at all. Deals are lost all the time when law firms do not work in lock step with the mortgage professional," Koke added. "What we've come to understand over the years is that nearly everything comes down to the communication. Communication with the client and with the mortgage and real estate professionals. If you have a team of excellent, proactive communicators who truly care about their clients and the work they do, everyone will win. If you can layer on technology to help you create a seamless client experience, well then, you've nailed it. And that's what we've managed to create at Axess."
Interface technology
Koke wanted to make sure that there was some manner of interface or technology that would allow all sides to "have real time access to what was happening on a given file, to ensure it closed on time and all parties were on the same page," as well as reducing the amount of lag time on a file.
"Brokers are going to want to know right away when we receive instructions and know what is going on," she said. Finding out within 30 seconds that instructions have been delivered can make the difference between catching a mistake quicker or having to wait until the next day and adding time to the process.
Having flexibility and agility in place is important, especially with shifting interest rates and appraisals sometimes not coming in where a buyer may have hoped they would.
Her company has a protective ring around its processes, meaning that no information leaves without a process in place.
Client focus
The days of expecting clients to come downtown, find parking, take time off work, bring their kids up from the minivan to visit a lawyer in the middle of the day are on their way out.
"We really have to take ourselves out of the centre," she said. "Traditionally, most law firms have worked in a lawyer-centric ecosystem. While it might not be great for an ego-boost, we should be reimagining our place in the transaction as that of a supporting character. Sure, nobody wants to feel like a supporting character, but that is actually our job. Our job is to help the main character, the client, close their deal. There's a whole lot of work done behind the scenes to get a transaction to the point where it can close. If it's a purchase, there's likely a real estate agent, there will also likely be a mortgage professional. By the time we see a deal, there is often dozens and dozens of hours that have already gone into making the deal happen. We're there to support all of the work that has already gone into making the deal happen. We're there to support all of the work that has already gone into putting the transaction together, while protecting our mutual client. We just need to run it over the line quickly and safely."
This is part of a transformational process she is hoping to spearhead to change how people perceive real estate deals.
"Our focus is on ripping apart what you thought you knew in terms of how a real estate transactions should be closed and rebuilding it in a way that makes sense," she said.
And what will go in its place?
A "clean, transparent, seamless process," she said. For anyone who has stayed at a Four Seasons hotel, "you feel like you're well taken care of." She wants that for real estate clients too.
"It's a really exciting time in this market for everybody," she said. "The changes seen in the lending industry, in the mortgage industry, in the legal industry, in the last few years are unprecedented."
Having started talking about the change seen since the start of the pandemic, she ends by projecting forward, two years from now.
"We're going to be looking back and (we will say) remember when we thought it was so innovative that we could take a file in and complete it in four minutes?" she said.
By then, such innovations may be par for the course.
Axess Law Professional Corporation, was founded in Toronto in 2012 with a mission to make real estate closings transparent, affordable and streamlined for Canadians.