How the massive broker network plans to drive change in the industry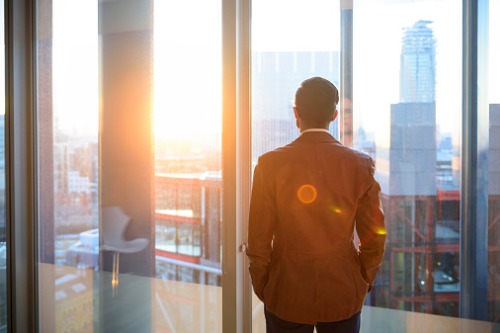 Post pandemic, new players diligent to differentiate in today's ever-changing new normal, old nemesis fighting for share of wallet… if January was any indication into what the new year has in store for us, 2021 is shaping up to be a fiscal of unprecedented firsts in the Canadian mortgage market. Within that context, we sat down (virtually) with the newly appointed leader of Mortgage Alliance, Peter Aceto, to discuss some "hot button" topics.
Measured, diplomatic, transparent, the former CEO of Tangerine and ING Direct Canada knows a little about seizing opportunity over his long-standing and successful career. Excerpts from the conversation follow.
MBN: Why Mortgage Alliance. Why M3. Why now?
Aceto: At this stage in my career, I prioritized working with great people, in a business that wants to grow and has the opportunity to make a difference in people's lives. The mortgage broker industry is on the cusp of great change and has the opportunity to be an elite profession in the likeness of bankers, accountants and wealth management professionals. The cornerstones of being seen in this light by consumers includes acting with integrity, building trust and putting the customer's best interest at the forefront of everything we do as an organization. It also means being knowledgeable and trusted partners for our lenders in everything we do. I am very excited to be a part of this change.
MBN: You talk about change in the mortgage industry, how do you plan to move the needle when it comes to driving change?
Aceto: To be honest, everything is changing. This is not new for the world or any industry but change affects industries in different ways. I think as an organization we can focus on our network of brokers and help them navigate the change we are seeing. By providing brokers the tools to simplify the origination process, harness digital marketing, give them access to secure technology innovations, top talent and training, we can help our brokers serve their clients faster, better with less work and less cost. Of course, we can try to influence the industry as a whole through our involvement with our industry associations and external stakeholders but the best thing we can do is to lead by example - how we help and serve our network of over 3,000 mortgage brokers across Canada and how we help them serve their clients.
MBN: Was that a big reason for joining the group… I mean you could have made the move anywhere?
Aceto: Absolutely. Collaborating with leaders like Luc Bernard, Dino Di Pancrazio and others at M3 and Mortgage Alliance, who always conduct themselves with integrity, who always put brokers and their customers' needs above their own is a unique trait in this business and remains one of the key differentiators for us as an organization.
MBN: On the theme of differentiating, what capabilities and strategies do you need to be successful moving forward?
Aceto: To capitalize, we need to continue elevating our focus on three priorities. One, attracting and retaining the best and most professional brokers in the industry. That means being bold, empowering our brokers, people and partners (inside and outside the organization) to drive positive outcomes and as a result we will help move the whole industry forward. We have had several very strong leaders join the company in the past few months as well as attracting some of Canada's top brokers. Two, we need to continue doing what we do best… listening to and understanding the needs of our brokers. Speaking with candor and constructively challenging the "status quo" is not just a fancy catchphrase for us, it's our DNA. Three, agility. We have to continue to innovate, harness technology, tools and support our brokers' need to grow their capabilities and businesses.
MBN: You've been in the role for 90 days or so, did you make the right decision?
Aceto: Without a doubt. I love working with the team at Mortgage Alliance and M3. I have had the opportunity to meet hundreds of our brokers and get to better understand what their lives as brokers are like. I am so confident and optimistic about the role mortgage brokers can play in the lives of Canadians and see a path for us all to continue to be successful and to grow our businesses. I am very excited about the choice I've made.
MBN: Before we close this out can you elaborate on the issues raised about the brokerage last month?
Aceto: What happened was unfortunate. Vetting differences and disputing in public is not in the best interest of our industry. What was communicated and the way it was communicated was unprofessional and inaccurate. Michelle Obama was famously quoted as saying "when they go low, we go high" and that's what we will continue to do as we strive to be true professionals in our industry. Our approach has been to be open and transparent. We have communicated generously with our network of brokers as well as our partners on this matter and they all fully support our position. This honesty, transparency and trust differentiates us and remains the corner stone for how we conduct ourselves as an organization and how we nourish the relationships we have with our network of brokers, lenders and partners. We always put the best interests of our brokers, their customers and our lenders at the forefront of everything we do and that will never change.
MBN: Thanks Peter... appreciate the candor.
Aceto: My pleasure. Mortgage Alliance is an amazing organization full of brave, confident capable, ambitious individuals and I'm excited to play a small role in helping our brokers move it forward.