Loan officer closed over $800 million in 2020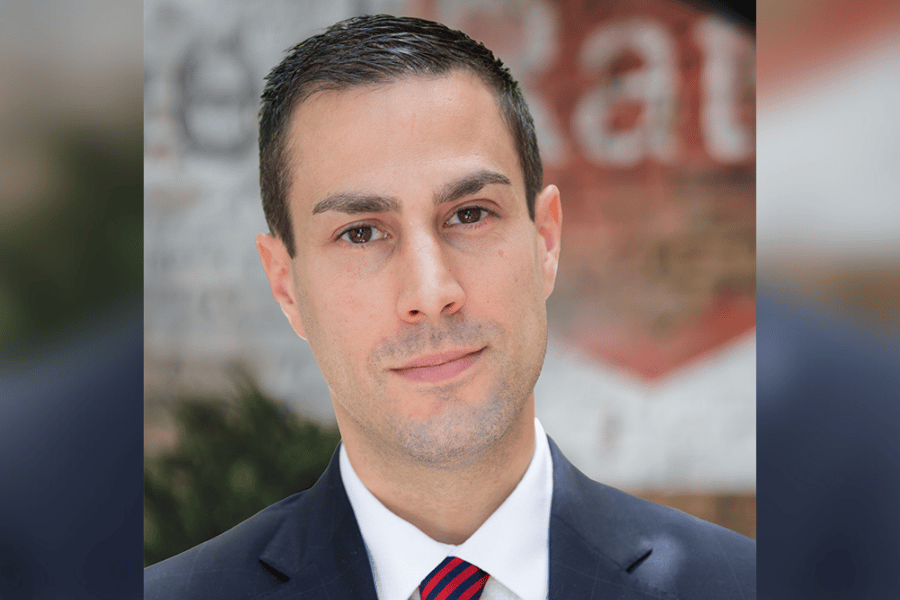 While members of the media, housing market leaders, and even politicians spent much of 2020 lamenting the death of high-density metro areas like New York City, Brian Scott Cohen (pictured) closed $820 million worth of loans in and around the city. The senior loan officer with Guaranteed Rate Affinity did so, as well, with more than 60% of his volume still dedicated to purchase. He kept his business diversified and focused on growth areas in the city and reminded himself every day that there truly is only one New York, and that will always drive demand.
Now, as the city begins to reopen and resurge in popularity, Cohen sees new opportunities for originators in New York and other major metro areas. Through a detailed approach built on local market knowledge he thinks a savvy originator can be successful in this market. The downturn that NYC and other high-density cities like San Francisco, Boston, Chicago and Philadelphia experienced during the initial wave of the COVID-19 pandemic, too, has created something of a price vacuum for buyers, one that Cohen believes is getting filled, fast.
"I focus on the full gamut of collateral from one to four family properties," Cohen said, when asked how he managed such a high purchase volume in a hard-hit market. "I think that just being in the industry for almost 20 years, I built a good name and reputation for myself where I had a lot of clients come to me as they moved from condos to houses within the same market. In Manhattan and Brooklyn, I had people moving from luxury condos to townhouses in the city. People are shifting around."
Read more: US housing market potential dips in March
Brooklyn, he said, was a key driver through 2020 as the appeal of townhomes, brownstones, and even some condos and co-ops with balconies never really went away. Low interest rates helped, too, as many New Yorkers took the opportunity to move to a larger property, maybe away from Manhattan but still within the city. In the first few months of 2021, he's seen a resurgence in some of those Manhattan properties, too, especially in the sheer volume of luxury condo sales, something Cohen says he hasn't seen in years.
First-time homebuyers still make up a large part of Cohen's volume, buying in what he calls the 'one bedroom' market. Upsizing, however, has become more of a hallmark of the NYC real estate market recently, as people see the option of moving a bit further out or securing a larger space thanks to the historically low-rate environment.
At the moment, Cohen sees opportunity for originators in NYC and other high-density metros, especially areas where there is still condo inventory. While the idea of an elevator is less desirable during a pandemic, that existing and lower-priced stock can be a gateway for many first-time buyers into the housing market before they ever buy that single-family home.
If originators want to enter the NYC market as it begins its recovery in earnest, Cohen believes they need to focus on learning local eccentricities and ensuring their deals are rock solid. Pre-approvals are key in this market, and if an originator doesn't do their due diligence, Cohen believes that can cost them their reputation and client relationships. In high density markets, too, Cohen notes that dealing with buildings becomes a crucial part of any mortgage. With the majority of NYC properties being condos or co-ops, any mortgage pro looking to work in New York should understand that closings will take longer and deals will involve approval from the building board itself.
Overall, though, Cohen sees renewed hope and opportunity for his city and his community. It's his view that the rebirth of New York is already upon us.
"I think the NYC market was amplified as depressed, even our ex-President made a comment about it, but I think that people in NYC saw an opportunity. I've been to so many places in the United States, but there's only one Manhattan, there's only one Time Square, there's only one Highline. I think people saw opportunity as prices went down, we saw a dip in 2020 but six months later we're seeing people upsizing to luxury properties and buying back in the city because they see a light at the end of the tunnel, and they want to be back in New York."