Maxwell and Docutech team up for new disclosure management platform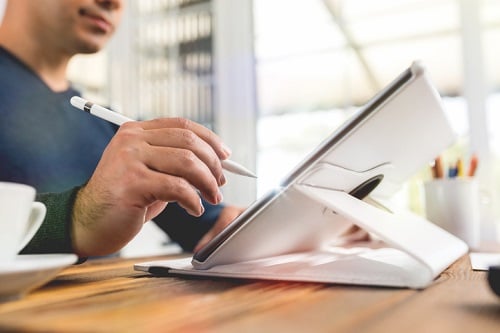 Earlier this month, digital mortgage platform Maxwell announced the release of its disclosure management platform, which enables borrowers to securely access, review and sign loan disclosure documents directly within Maxwell, providing a frictionless borrower experience.
"While digital mortgage technology has vastly improved the mortgage experience in recent years, disclosures have long remained a detractor for borrowers in an otherwise streamlined lending experience," said Lindsay Hunt, Head of Product at Maxwell. "We're thrilled to continually to remove complexity for borrowers and the lending teams they work with every day."
With the release of the disclosures platform, borrowers working with Maxwell-empowered lenders can now review and sign disclosures directly in Maxwell from their computer, tablet or smartphone.
"Our goal has always been to create a centralized, relationship-driven mortgage experience so that borrowers receive a consistent digital experience from application to clear to close," said John Paasonen, Maxwell's co-founder and CEO. "Our partnership with Docutech takes us one step closer to that goal by allowing us to offer an efficient, compliant loan origination process that meets the expectations of digitally savvy borrowers."
Docutech is the leading provider of document, eSign, eClose and print fulfillment technology.
Maxwell has received numerous awards, including Progress in Lending's 2018 Innovation Award, Maxwell's platform powers mortgage lenders with a modern digital workspace that digitizes and automates key aspects of the home-buying experience, integrating with thousands of financial institutions and leading mortgage technology providers to streamline the lending process. Today, hundreds of lending institutions across the United States use Maxwell to close loans more than 45 percent faster than the national average.