LendingTree study also reveals that two cities in California are the worst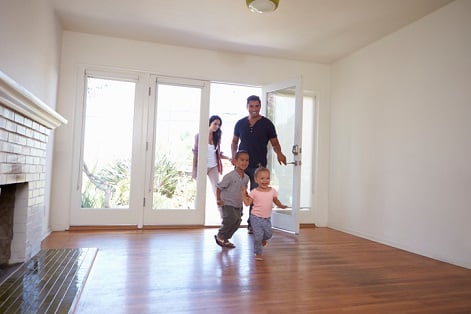 Buyers on the hunt for their first home will find that Pittsburgh, Cleveland, and Oklahoma City are the easiest markets to be in.
LendingTree looked at the 50 largest metro areas in the US and ranked them by how friendly they are to first-time homebuyers. In calculating its ranking, LendingTree used factors such as the average down payment amount, the share of buyers using a Federal Housing Administration (FHA) mortgage, the percentage of buyers who have credit scores below 680, and the percentage of houses affordable to middle-income families.
According to the study, Pittsburgh, Cleveland and Oklahoma City offer first-time homebuyers the easiest time purchasing a home. While these metros may not necessarily have the lowest credit score requirements or down payments in the country, they consistently rank highly across all the metrics that were considered in this study. Overall, Pittsburgh and Cleveland are tied for first place, while Oklahoma is third.
On the other end of the scale, the worst cities for first-time homebuyers were Los Angeles, Denver, and San Francisco.
"The peak home sales season starts next week," said Tendayi Kapfidze, chief economist at LendingTree. "For first-time buyers, the market should be more welcoming than last year. Inventories have picked up a bit, and home-price appreciation has slowed. Even mortgage rates are cooperating, having fallen 50 bps from their peak levels of late last year, after being in an upward trend for two years.
"These factors may act to draw more buyers into the market, making it imperative for buyers to be well prepared. The keys to a successful homebuying experience are saving in advance for the down payment, making a homebuying budget and sticking to it and shopping for the mortgage by comparing rates with the same care as you shop for the house. LendingTree can help buyers find the mortgage that fits best for them."