Bill Dallas pushes for a revised set of criteria that reflect the modern borrower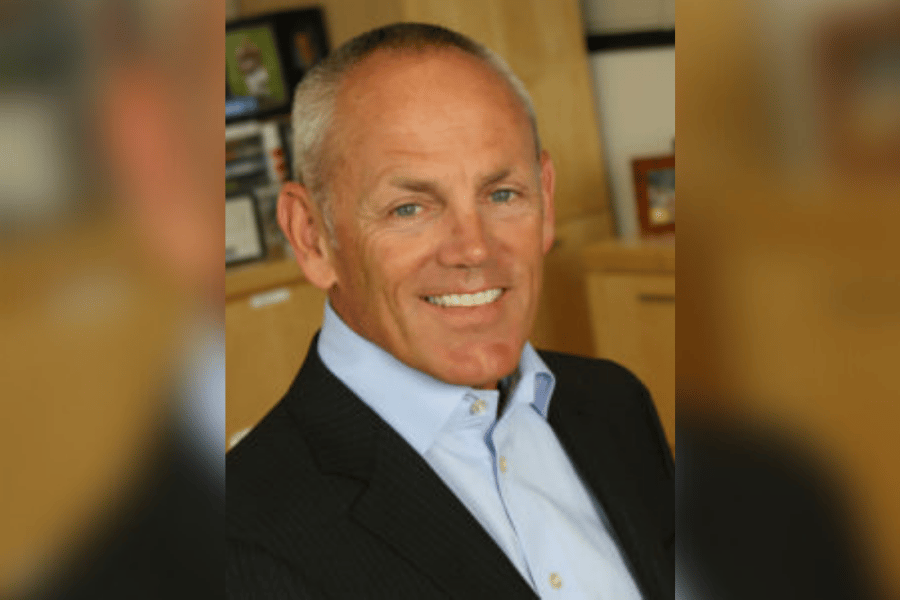 Bill Dallas (pictured) thinks that the industry's primary underwriting process is "prehistoric." The president of Finance of America Mortgage believes that even as agencies have digitized and automated elements of their underwriting process, the underlying values by which borrowers are assessed are based on a snapshot of life in the '60s, a Leave it to Beaver vision of a homeowner who was typically male, co-signed the application with his spouse, and worked the same job for a 25-30 year career. In Dallas's view, the end consumer has changed so much since those days and it's time for our underwriting processes to change accordingly.
"I would say it makes their lives miserable," Dallas said when asked how this incongruence plays out in the lives of borrowers and originators. "The old borrower had one job for their whole career. Today borrowers have a new job every two years. Customers don't fit in those guidelines and that ends up hurting them. Our job now should be to modernize [underwriting] to reflect today's broad customer base and customize our processes to address the individual needs of the customer."
Dallas believes that this 'antiquated' system persists because agency loans are underwritten by the government and subject to fair lending requirements that regulate borrowers through the same funnel. He compared mortgage lending to student loans, which have been increasingly privatized as, in his view, governments proved that they weren't very good student lenders. So long as the industry relies on GSEs for so much of its volume, Dallas believes we won't be able to break this link.
Read more: Man jailed for $9 million shotgun HELOC fraud scheme
Through Finance of America Mortgage he works on a range of loans that aren't sold to the government. He and his team have cultivated a class of private investors ready to back up loans that lean on somewhat different underwriting criteria. He said that DTI, in particular, has no correlation to default rate. Rather, LTV and FICO score will show how likely a borrower is to default quite clearly, with LTV showing just how much the lender could lose and FICO showing how well a borrower navigates blips in their income.
Shifting underwriting criteria from a box that has kept lenders safe since 2008, Dallas admits, touches on a raw nerve. Trauma from 2008 is almost woven into the DNA of agency mortgage lending and the industry as a whole. Nevertheless, Dallas believes that a shift in underwriting criteria won't automatically result in the same kind of junk-bond repackaging that led to the '08 crash. Investors, he argued, want coupons from these loans and by communicating his revised underwriting criteria and securitizing them responsibly, Dallas believes he can capture that capital market appetite.
What it all comes down to, in Dallas's opinion, is being able to serve the uniqueness of an individual borrower. Homebuyers are entering a challenging and competitive housing market and Dallas believes the mortgage market now is failing to enable borrowers who don't fit in the strict value parameters of an agency loan.
Read more: Fairway turns 25 with employee milestone after surge in hires, loans
Dallas wants brokers to be the tip of the spear in this particular push. He noted that as flexible, independent businesspeople brokers are best positioned to see how underwriting restrictions are hurting borrowers. He explained that his model is not trying to mirror non-QM, something he believes is suited to high-coupon, low-LTV, cash out credit damaged borrowers. Rather he is trying to mirror what the FHA, VA and conventional lenders do, so the industry can power more purchases.
"I think brokers are frustrated with the old guidelines," Dallas said. "But it's almost like Dorothy in The Wizard of Oz - you have to click your heels and believe it. Because you can come home at any time, but many brokers don't because most lenders have an archaic system, and they use archaic underwriting guidelines to deal with income and assets. Brokers are going to have to believe that this is going to happen, because it's going to change one broker at a time."